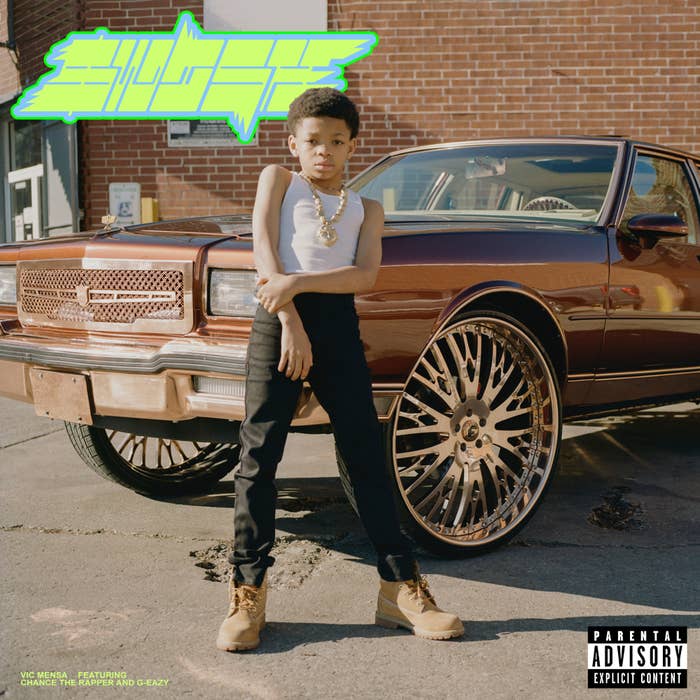 On Friday, Mensa rolled out "Swish," which sees him recruiting Chance the Rapper and G-Eazy. In a statement, Mensa revealed the track first came together during a writing retreat in Los Angeles.
"'Swish' came from a writing camp me and Chance did in LA working on a bunch of music together," he said of again working with Chance, his friend and frequent collaborator. "It was really just a fun, spontaneous vibe. Me and Bongo were freestyling and then Chance said he had a line so I just recorded him putting his verse together."
As for how G-Eazy ended up on the track, Mensa pointed to their longstanding friendship as key to their latest collaboration.
"G-Eazy is one of my best friends in the industry and someone I've known for probably 12 years, so it just all made sense," he said.
Listen to "Swish" below via Apple Music and Spotify.
Speaking in January about the creation of the aforementioned "Strawberry Louis Vuitton," Mensa detailed the late Virgil Abloh's influence on the early inspiration behind the track. According to Mensa, he first started making what would become the track while watching one of Abloh's final Louis Vuitton presentations.
"When Virgil passed away I kind of felt like he had given this song to me; the gift that keeps on giving, in a way," he said at the time.
Revisit the song and video here.
Fans can expect more from Vic Mensa soon. Stay tuned.