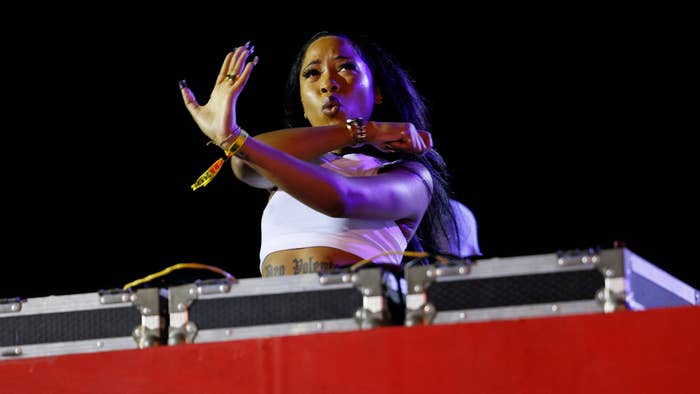 Following last November's unveiling of GloRilla as the new #UpNow Artist honoree, Audiomack has announced the next artist to be given the distinction, Uncle Waffles.
"Growing up, Swaziland didn't really have a creative community of any sorts, nothing whatsoever," Uncle Waffles, who is on the lineup for next month's Coachella festival, said of being celebrated by the Audiomack community. "Everything that involves creatives came as the bare minimum. So, to be in this position and to have Audiomack highlight me and get recognized is amazing. It feels very different, and I feel very loved. I want to be remembered as the person who did the impossible in every aspect."
As part of the larger #UpNow experience, fans expect the Audiomack-exclusive release of the track "Khumbula," as well as Uncle Waffles' boosted presence across the platform. Over the weekend, Uncle Waffles performed as part of the music platform's first-ever Audiomack House event in Johannesburg, South Africa.
Last April, Uncle Waffles spoke with Rahel Aklilu for Complex UK about the journey she's been on since hitting megastar status. Revisit the full discussion here.