This week brought us a great new Schoolboy Q interview ahead of the release of his new album CrasH Talk. The GQ piece included some insight on Q's art-boosting love of golf, a daily practice that was also celebrated with the interview's accompanying photos by Danielle Levitt.
For Q, golf is a pastime that's taught him "patience," which is something he says everyone needs in the "evil" music industry. Not long after Q shared a selection of the feature's photos on Instagram, friends Tyler, the Creator and ASAP Rocky chimed in with some jovial roastings.
While Tyler joked that he's never seen Q "LOOK LIKE YOU DONT STINK," Rocky added a bit more detail to his assessment. "IMMA COME CLEAN," he said. "U GOT ME HOT Q." Wiz Khalifa, ASAP Ferg, Mike Will, and Eearz also chimed in.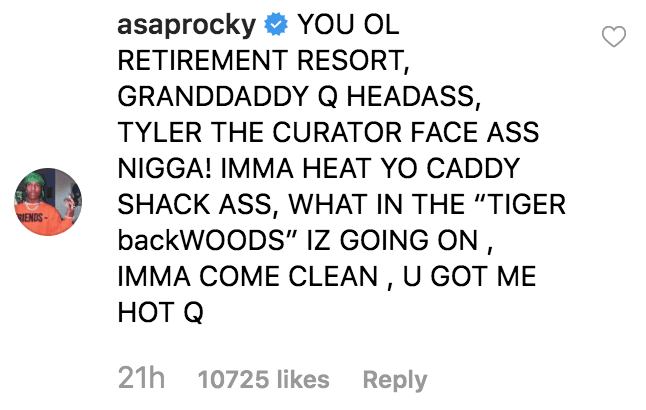 Rocky was notably mentioned in Q's Breakfast Club interview Thursday. Asked about his work with Mac Miller and whether they ever had plans to do a full-length collab project together, Q said they did not. "Never, man, never," he told Charlamagne around 24 minutes in. "Me and Rocky was gonna do one but never with Mac. Me and Mac did a lot of records but never, like, was an album talked about."

Q also recently sat down with Justin Credible and DJ Sourmilk to discuss CrasH Talk, the recent death of Nipsey Hussle, additional golf benefits, and more. See that below.

CrasH Talk is out Friday, complete with features from recent 4/20 dining curator Kid Cudi and more.