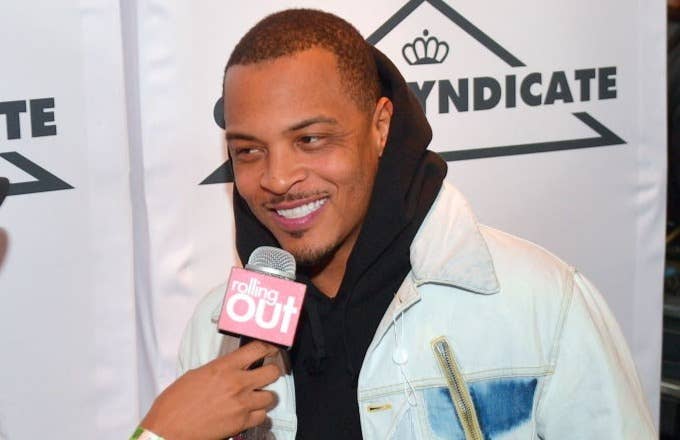 T.I. spent part of his Easter holiday helping bail out 23 nonviolent offenders.
The group of nonviolent and "mostly first-time" offenders were bailed out thanks to a partnership program with the New Birth Missionary Baptist in Georgia, according to a report from regional outlet WAGA-TV.
"It's almost like finally meeting the good Samaritan—somebody who you don't know that you didn't see coming," New Birth's senior pastor Dr. Jamal Bryant said of the initiative, which helped raise an estimated $120,000 against its initial $40,000 goal.
Seven women and 16 men were bailed out in time to enjoy the holiday with friends and family. The initiative, which also utilizes donations to assist with the launching of college savings accounts for the children of those bailed out, counted T.I. and Scrapp Deleon of Love & Hip Hop: Atlanta as partners.
T.I., who's recently been in a public back-and-forth with Kodak Black, has been frequently outspoken on matters of criminal justice reform. Back in March, he condemned the current status of a Georgia case involving 12-year-old artist Lil C Note: