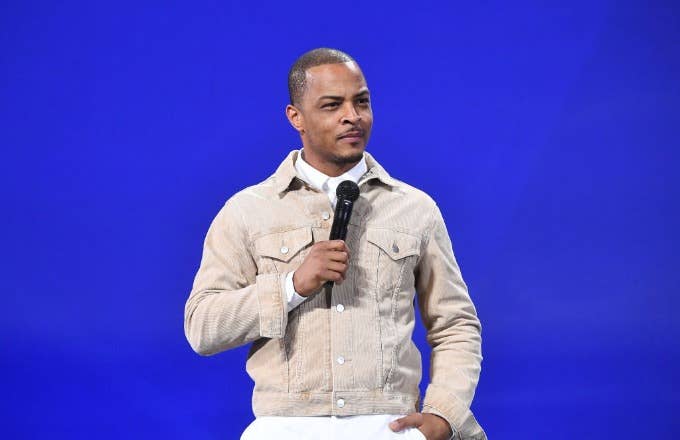 It's still very much Fuck Gucci for established previous boycott supporter T.I.
In footage shared to Instagram earlier this week by @iam_lyriq, T.I. is seen in a heated debate with someone after reportedly approaching them over their decision to wear Gucci amid the ongoing blackface sweater controversy. 
"Stand up for yourself, brother," T.I. tells the man in the clip. "It's what's in you, not what's on you. That shit ain't shit until we put it on! We make that shit fly! Look at me, n***a. I'm fly as a motherfucker and I ain't got that shit on. I look better than you, as a matter of fact."
When pressed about the fact that he previously chose to rock Gucci prior to the controversy, T.I. defended himself while pointing to the responsibility of the consumer. "They showed me their disrespect, so guess what? I can't do it no more," he said.
According to the original upload's caption, the debate took place outside a meeting at an undisclosed bistro earlier this week.
Back in February, T.I. was among the artists calling for an outright boycott of the brand. "APOLOGY NOT ACCEPTED!!!!" he said then of the brand's statement on the sweater in which they hoped for a "learning moment" for the brand to arise out of the controversy. "We ain't going for this 'oops my bad I didn't mean to be racist and disrespectful towards your people' shit!!! Y'all knew wtf y'all was doing and WE AINT GOING FOR IT!!!"
The sweater in question received renewed attention earlier this month when Young Thug was seen wearing it during a studio session with frequent collaborator Gunna.