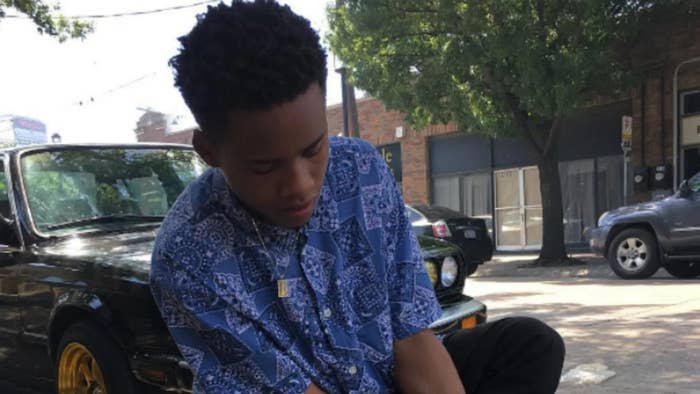 Tay-K is speaking out about the conditions he says he's enduring while behind bars, likening his treatment to that of a "hamster" and a "ferret."
To recap: Tay-K was sentenced to 55 years in prison in 2019 in connection with the shooting death conviction of 21-year-old Ethan Walker. On Tuesday, the "The Race" artist updated fans via a three-tweet series of updates, starting with opening up about feeling as though he's "[at] war within."
From there, Tay-K addressed his treatment while incarcerated by bringing in the aforementioned hamster and ferret comparisons.
"I feel like a hamster in here," Tay-K said in one tweet. In another, he said he was "literally" being treated "like a ferret in here rn."
See more below.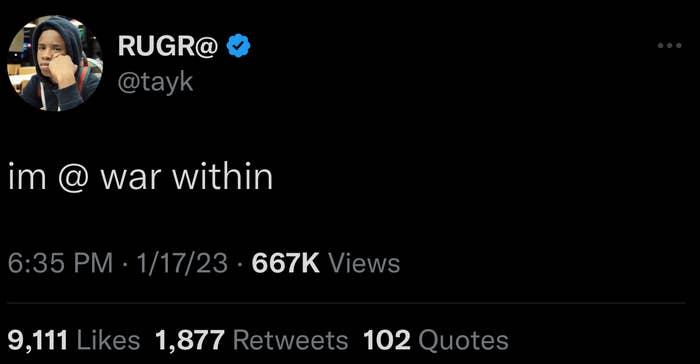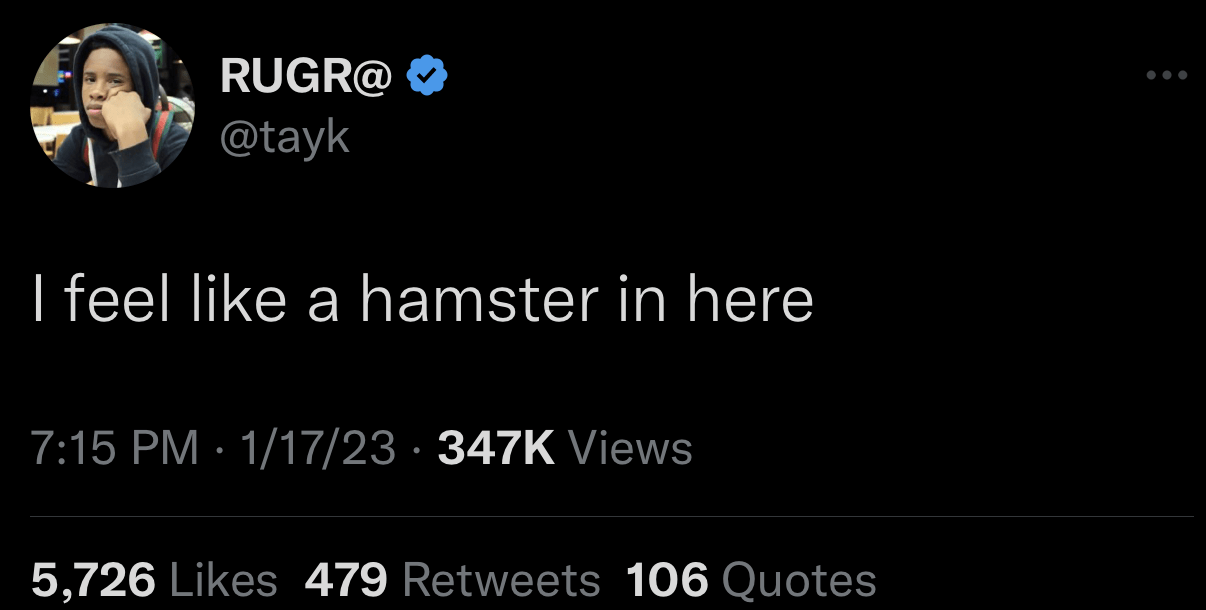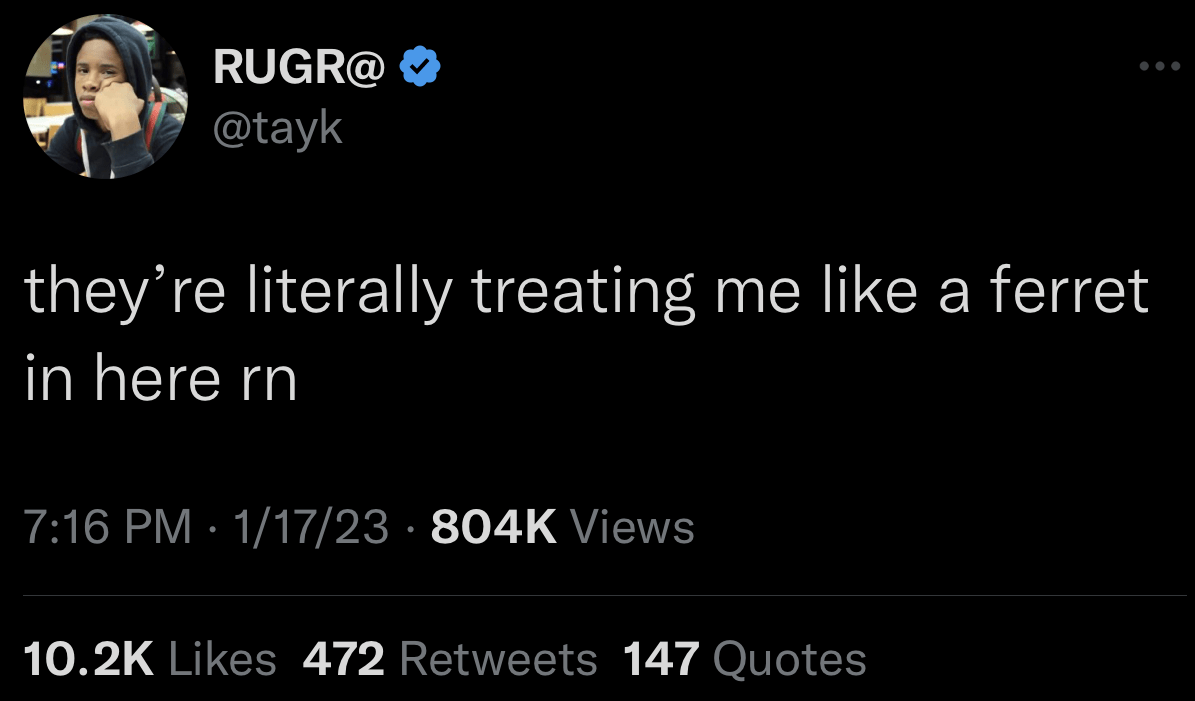 As previously reported, Tay-K earlier this month questioned his 55-year sentence in a string of social media updates.
"I bet if I was a lil white kid they wouldn't have gave me no 55 years for a crime I was alleged to play the most insignificant role in when I was 16….they woulda rightfully argued that my mind wasn't fully developed and gave me rehabilitation and a 2nd (1st) chance at adulthood," he said at the time.
Previous updates from Tay-K include a birthday-timed message on his 21st birthday in 2021, notably including comments about then-impending new music and his take on going platinum with his aforementioned hit "The Race." Read more at this link.