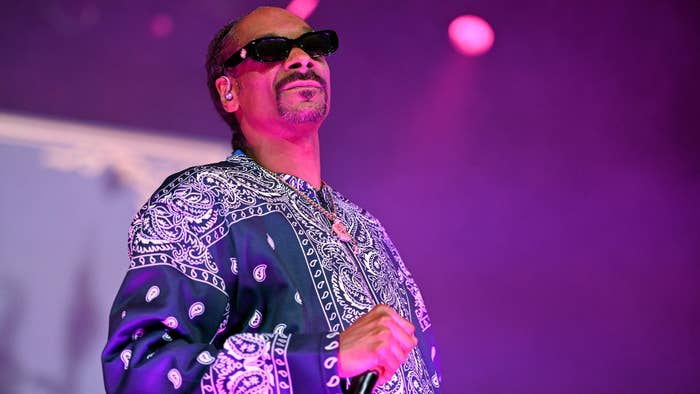 A new report claims that several of Death Row Records' most popular releases aren't part of a previously announced acquisition deal that will see Snoop Dogg taking ownership.
Indeed, per a Billboard report shared this week, 2Pac's Death Row albums All Eyez On Me and The Don Killuminati: The 7 Day Theory are technically "no longer on the label" as of last month. Meanwhile, Dr. Dre's The Chronic is reportedly slated to be returned as early as next year, a move that (in conjunction with the aforementioned 2Pac losses) would make Snoop the best-selling artist on the roster.
As explained in the report, sources claim that specifics of the label's catalog portion of the widely publicized deal are still "being negotiated," which—until the deal closes—means that MNRK Music Group and investment firm Blackstone are still the owners of the Death Row catalog entries. 
Complex has reached out to a rep for Snoop for comment and will update this post accordingly.
Previously, Snoop was announced to have acquired the Death Row Records brand from MNRK, with the recent Super Bowl Halftime Show performer saying in a press release that he was "thrilled and appreciative of the opportunity" to become the new owner.
"It feels good to have ownership of the label I was part of at the beginning of my career and as one of the founding members," Snoop said at the time. "This is an extremely meaningful moment for me."
Also in February, Snoop released his new album B.O.D.R. via Death Row Records and Create Music Group.