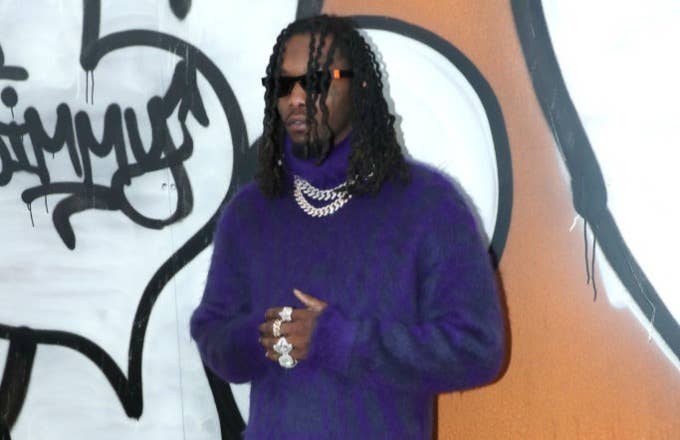 Offset, fresh off declaring Fortnite is "shit for kids," is reminding fellow artists of the inarguable Migos influence on the sixth anniversary of the release of the trio's Y.R.N. tape.
"We changed the game," Offset said accurately. "All your favorite artist[s] sound like Migos. Let's go back and see your cadence in 2013. I challenge any artist to play they music from 2013 and play they music now. Your sound is now Migos sound in 2013." Offset also suggested that anyone else laying claim to such a legacy do some research, adding that the trio "made it possible for a lot of you guys to have life in this game."
Catch the full message below.
Quavo backed up Offset's legacy talk, sharing a post of his own affirming "Yes, we changed the game."
Y.R.N. notably features "Hannah Montana," the Guwop collab "Dennis Rodman," and the Zaytoven-produced classic "Versace," which later received a boost from Drake that landed the trio on the Billboard Hot 100 ahead of their eventual viral megasuccess with future singles like "Bad and Boujee," "MotorSport," and "Walk It Talk It."
Next up for Migos is Culture III, which is currently slated for a 2020 release.