A lost facet of the ongoing 21 Savage/ICE debacle has been the fact that two other people, previously unidentified, were also caught up in the arrests that eventually resulted in the "A Lot" rapper being detained under the pretense of what his team has outright called intimidation. Now, by way of police records obtained by Complex, at least one of those people has been identified.
Kalil Deshon Smith—who raps under the name SG Tip—was booked Feb. 3 under allegations of possession of a firearm by a convicted felon and violation of street gang terrorism and prevention act, according to documents from the DeKalb County Police Department. For reference, on the Young Thug-featuring SG Tip track "Red Redemption," a producer/composer credit is given to Kalil Smith. 
The booking is listed as having occurred around the same time as that of Young Nudy (Quantavious Thomas). Initial press reports quoted an ICE spokesperson as saying that Nudy was in the same vehicle as 21 Savage at the time of the initial arrest. DJ BJ, an associate of Nudy, later refuted the claims.
"Fake news," he said in a since-removed tweet. "Savage and Nudy [weren't] even in the same car. Don't let media lie to y'all." Later, lawyer W. Scott Smith told The Atlanta Journal-Constitution that the initial warrants stemmed from a prior incident for which Nudy was cleared by way of an Atlanta Police Department investigation. DeKalb police, however, apparently picked up the charges.
The fourth person believed to have been detained appears to be Slaughter Gang affiliate Raquinn Jones, a.k.a. 21 Roc, whose booking number is one number off sequentially from SG Tip's. A Raquinn Jones is listed in police documents as having been booked on Feb. 3 on charges of possession of a firearm by a convicted felon and violation of street gang terrorism and prevention act.
The most recently updated documents, as of Feb. 5, named both Raquinn Jones and Quantavious Thomas' charges as being under "no bond or not bondable." Kalil Smith's had no bond information listed, which generally points to also falling under the "no bond or not bondable" category.
In a post recently shared on SG Kendall's Instagram Stories regarding the arrest, both SG Tip and 21 Roc were included: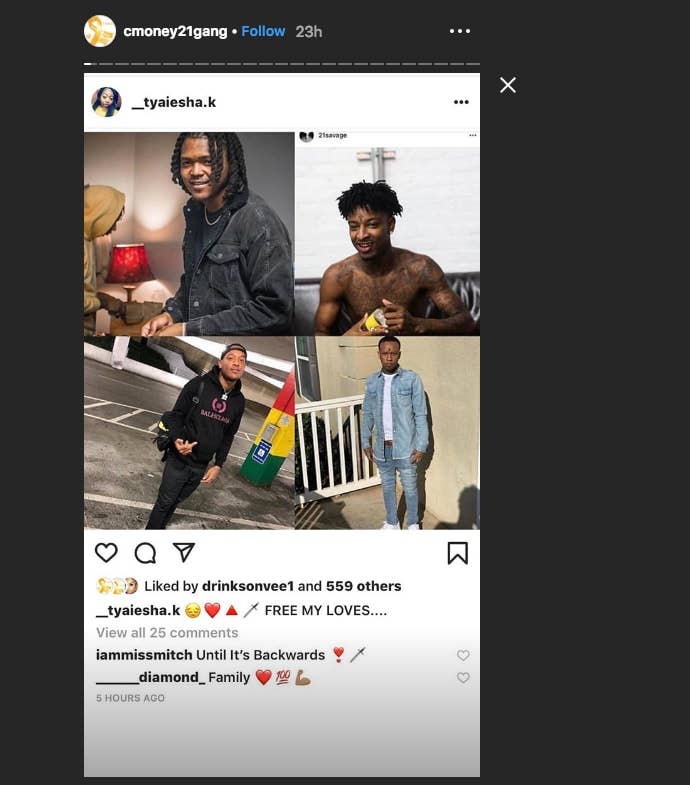 Kei Henderson, one of 21 Savage's co-managers, recently posted photos of Young Nudy, SG Tip, and 21 Roc on Instagram Stories.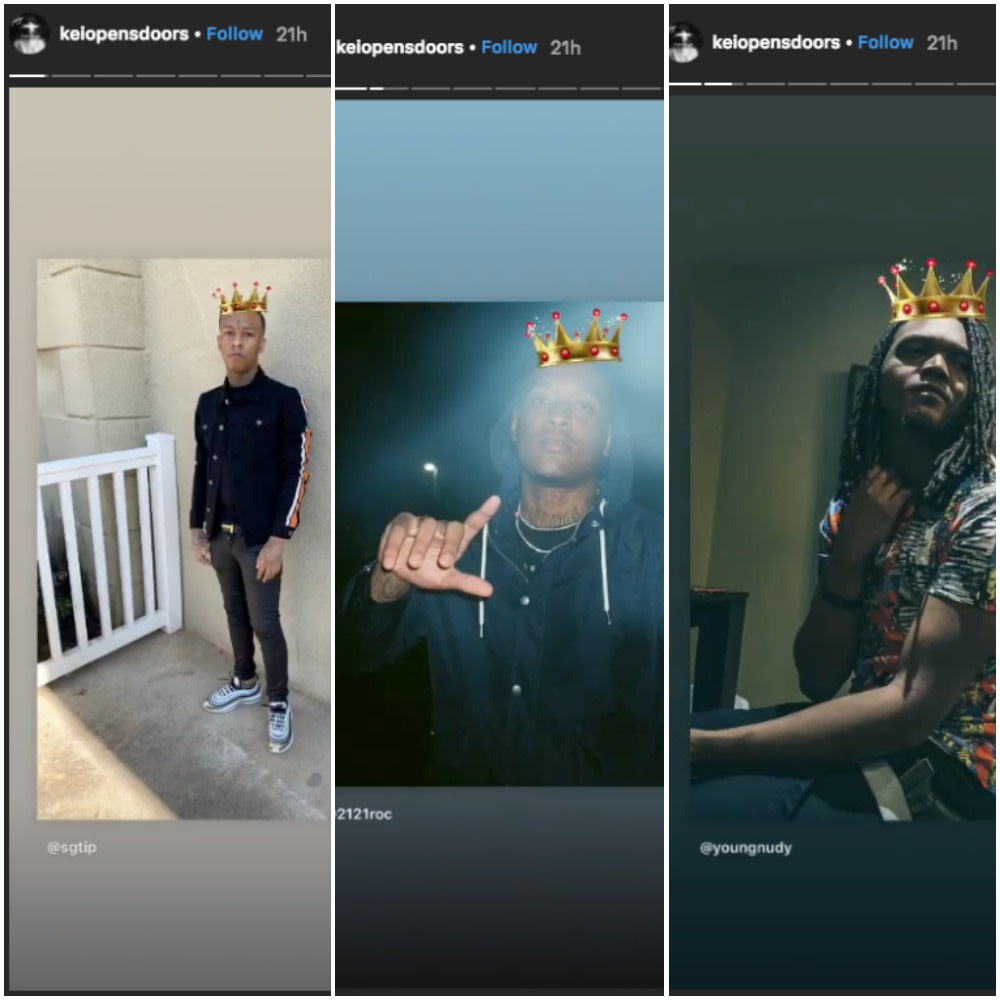 A rep for Slaughter Gang declined to comment for this story.
Also on Tuesday, 21 Savage's other co-manager Meezy shared a troubling update on the circumstances surrounding the rapper's detainment. "He is in lockdown for 23hrs of the day no TV or any communication besides our 10 min phone calls... Everything I've told him that has been happening made him happy & makes this time fly by thank y'all for the support," Meezy wrote in a since-deleted tweet.
Many fellow artists, including Cardi B and Young Thug, have expressed their support for 21 following his arrest. Black Lives Matter has also started a campaign calling for his release.