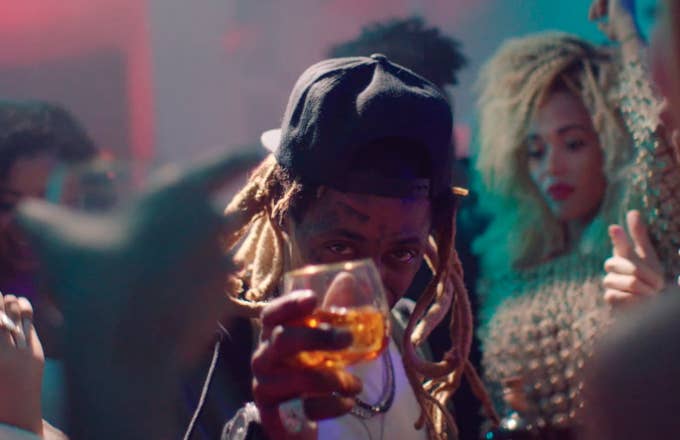 Today, Complex shares Bumbu's new ad starring Wayne, which features the rapper chilling at a house party where the Bumbu is flowing and a few of his partygoers are, well, goats too. Check it out below.
According to Weezy, Bumbu has proven its ability to craft a "totally different" kind of drink. "I fell in love with the bottle and the taste the first time I tried it," Wayne told Complex in a statement Tuesday. "Now it's Bumbu everywhere—in the studio, parties, the VIP. All my people are on this Bumbu now."
Speaking on the new Eif Rivera-directed commercial, Sovereign Brands boss Brett Berish praised Wayne for his early co-sign of Bumbu. "Bumbu is a small-batch, limited production rum and we've been fortunate to have more demand than supply since it was first released," Berish told Complex. "Lil Wayne was one of the first people to see it and became one of our earliest supporters. As Bumbu has grown and we've been able to bring it to new places around the world, making a video with Wayne was a fun and easy choice for us. It's a perfect way to kick off our first-ever marketing campaign for this wonderful brand."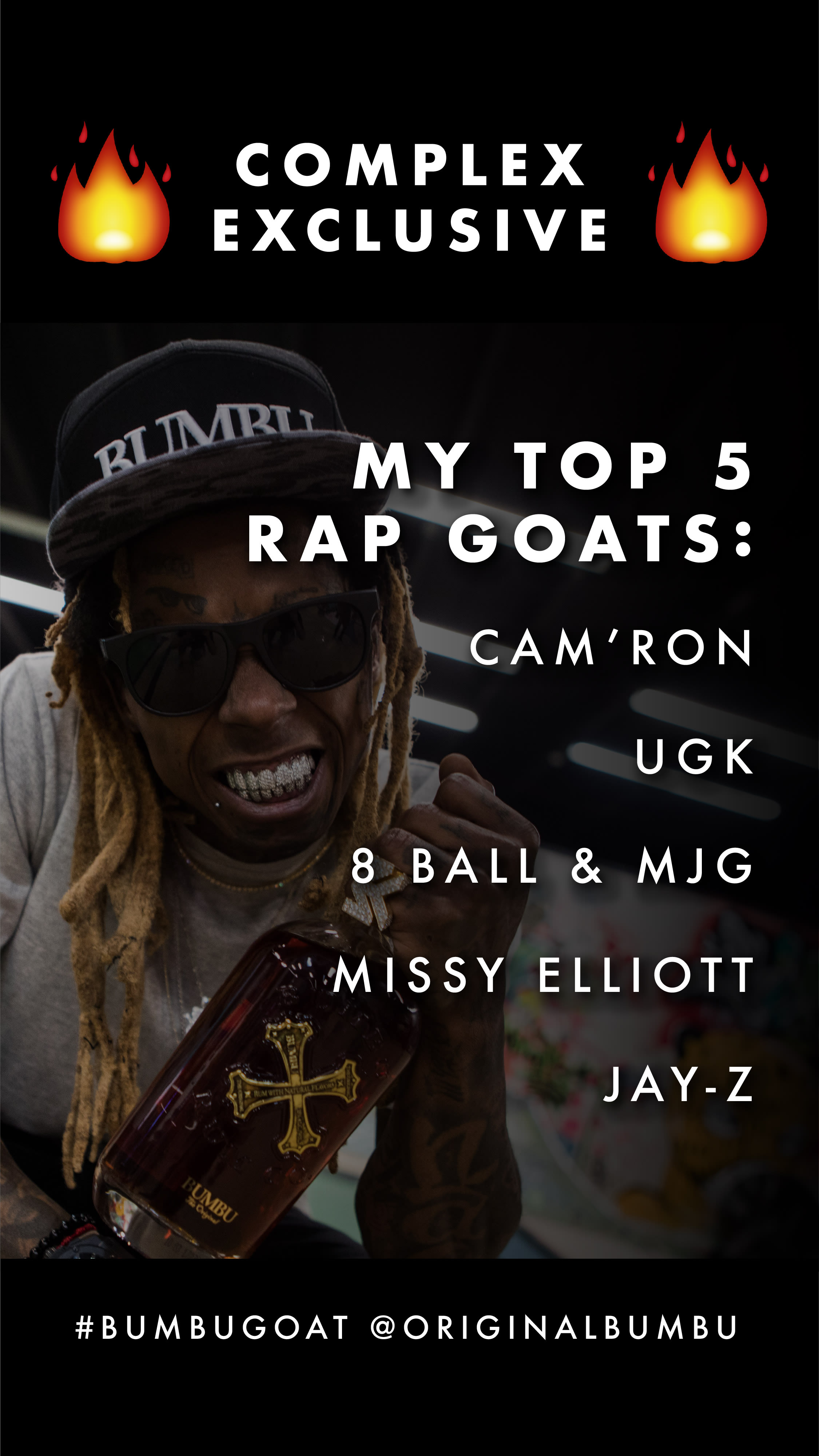 Wayne, whose picks for GOAT rappers can be peeped in text form above, has found a similar business sense in Bumbu as the ethos at the heart of his own businesses. "Bumbu listens to the streets," he said. "You have to. Like my businesses, there's no outside agency speaking for Bumbu. This was a raw idea that made us laugh out loud. We had fun doing it. And that's really what separates Bumbu as an independent company….probably why we get along so well."
Most important of all, however, is the fact that this new Bumbu ad has resulted in an image that perfectly captures my daily mood better than any other image in recorded history: