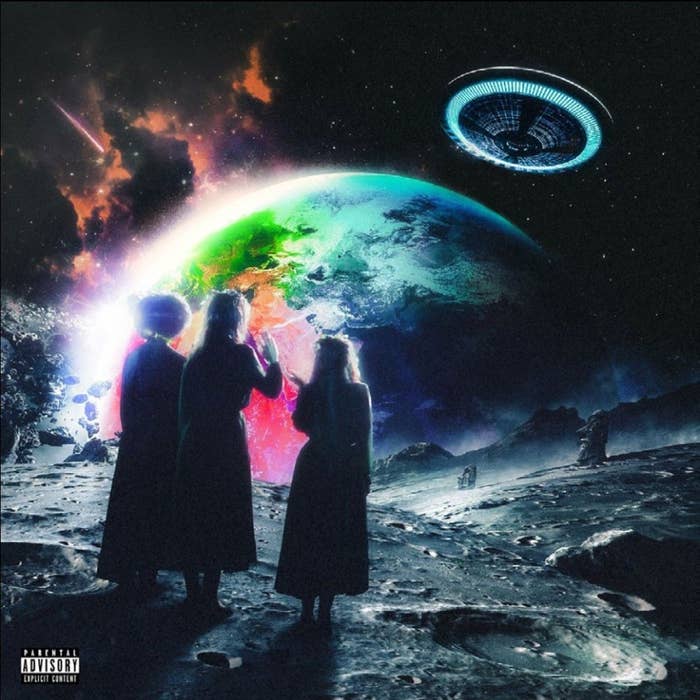 This almost doesn't even feel real to type out, but here goes:
Lil Uzi Vert's long-awaited Eternal Atake has now initiated its public existence, so join me in polishing up your inverted cross necklaces.
The possibility of the project actually being released started to enjoy a series of upticks this week thanks to the arrival of a "Baby Pluto" short film, not to mention multiple updates straight from Uzi, including a Twitter poll that helped determine the final cover art. 
We first learned of Eternal Atake, though we didn't know exactly what it would entail at the time, way back in 2018. Uzi, then just a year removed from his breakthrough Luv Is Rage 2 album, stoked fan interest at the time by simply tweeting what would later be revealed as the album's title. He also offered a brief explainer of the phrase, noting "atake means 2 overtake."
From there, Eternal Atake talk steered into a variety of ultimately quite complementary territories ranging from threats of legal action by surviving Heaven's Gate cult members to claims from Generation Now co-founder DJ Drama that Uzi could drop the album "any day he wants." The latter comments, notably, arrived after Uzi placed blame on the label for the pause in releasing new music.
Within days of Drama's remarks, a source close to Uzi confirmed to Complex that he had landed a management deal with the Roc Nation team.
One year later, Uzi had entered a new chapter in the Eternal Atake saga that saw him interpolating a Backstreet Boys classic on the single "That Way" and inspiring a joyful hashtagged dance craze with "Futsal Shuffle 2020." 
Prior to Eternal Atake's release, Lil Uzi Vert confirmed the official tracklist using a piece of art that had previously been among the choices he gave to fans for the cover. The project includes one lone feature: Syd.
Stream Eternal Atake in all its devilishly excellent glory below via Spotify or here via Apple Music. For TIDAL and other streaming services, click here. Fair warning, though: The pairing of "Silly Watch" and "POP" has been known to inspire intense bouts of impromptu nihilism. If you're listening at work, proceed with caution.
Thanks, Uzi. Can we get that Marilyn Manson album now?