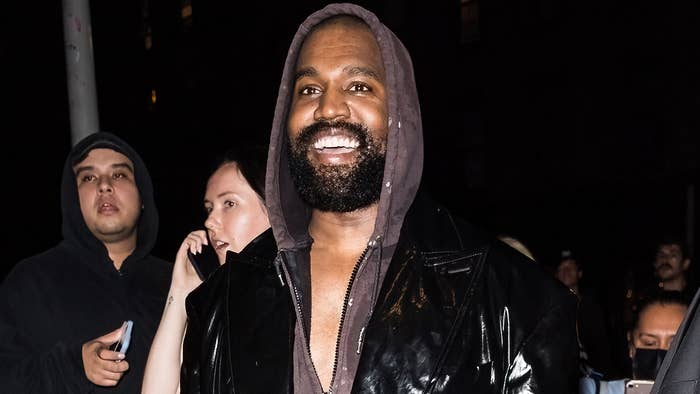 UPDATED 9/22, 12:11 p.m. ET: It looks like Kanye West's song catalog is not being put up for sale after all. 
Ye took to Instagram to say that his catalog was being shopped around against his wishes after Billboard published a report on the topic.
"Just like Taylor Swift my publishing is being put up for my sale without my knowledge," Ye wrote. "Not for sale."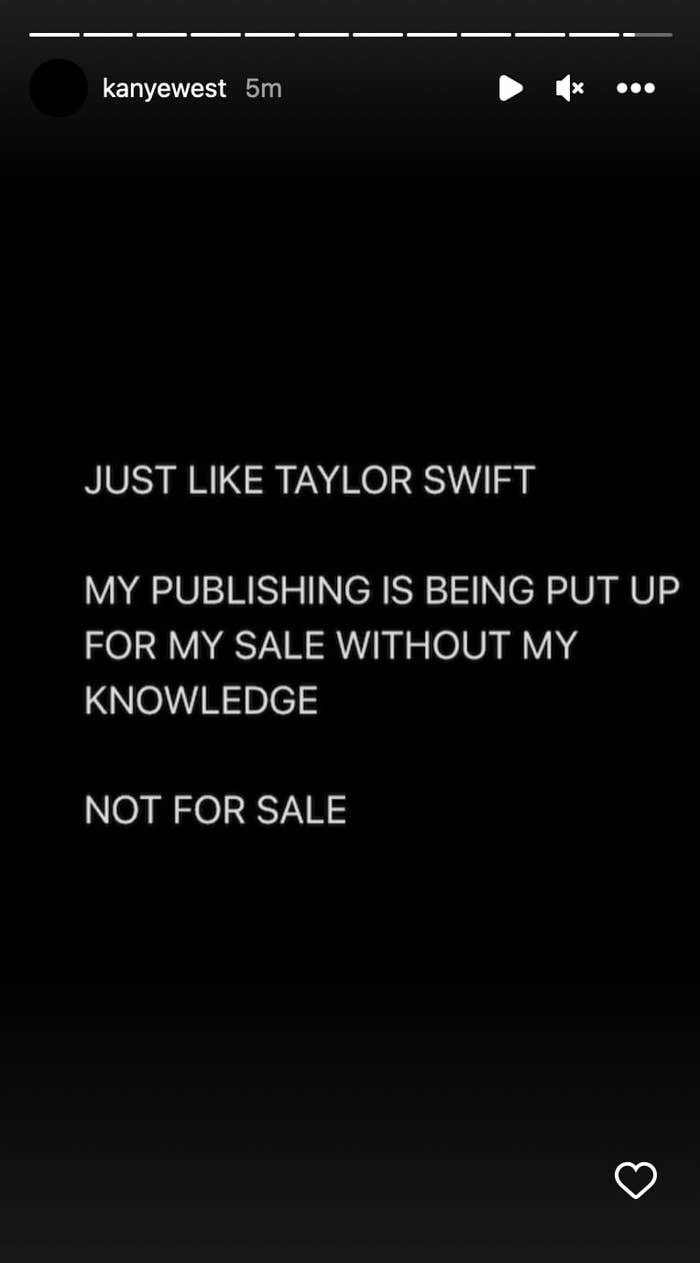 Ye then shared a text message exchange in which he inquires about news of his song catalog being put up for sale. "Fake news," the person responded. "Of course every publisher wants to pitch there [sic] hardest to buy. Smh."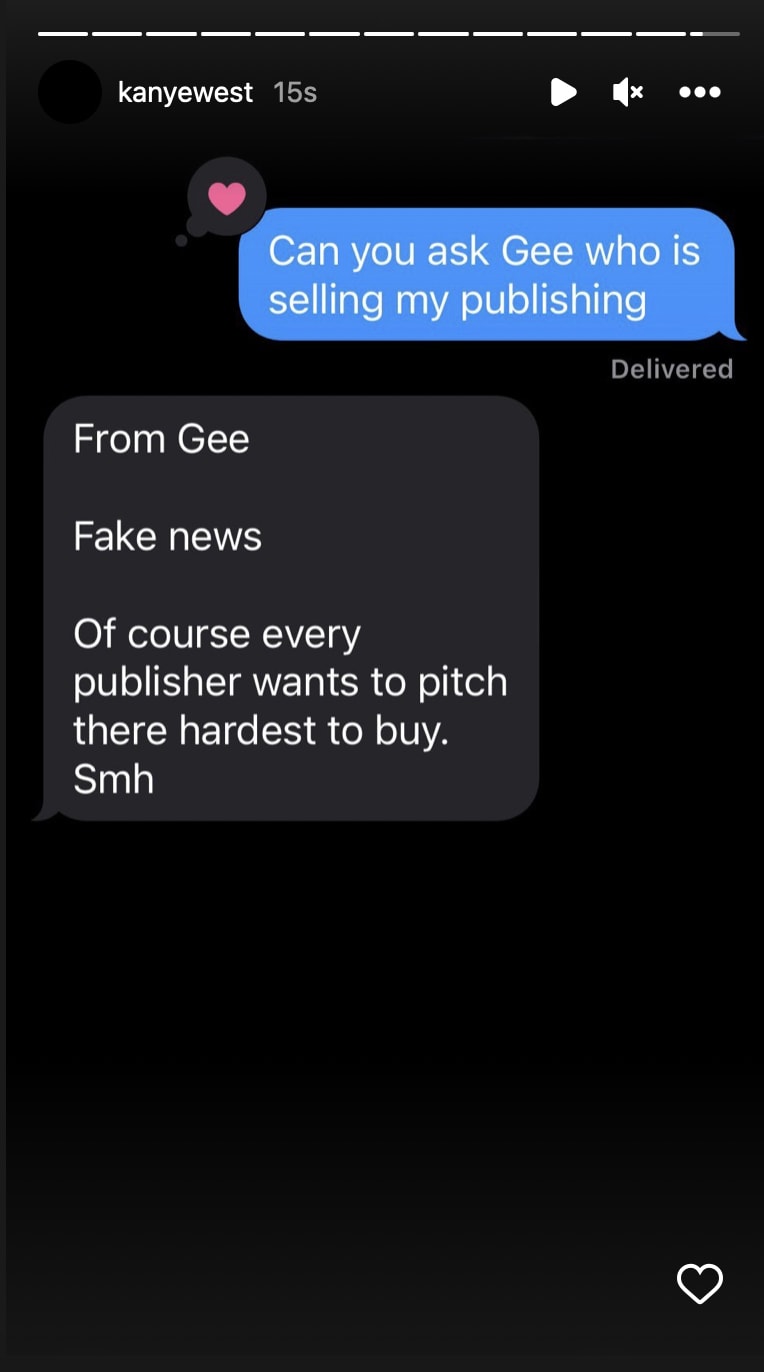 See original story below.
The artist formerly known as Kanye West—allegedly, at least—has been "quietly" testing the market for his publishing catalog.
The instance of alleging in question stems from a Billboard report on Monday from Ed Christman, who cited sources as stating that Ye's catalog brings in an estimated $5 million annually for the artist alone and roughly $13.25 million in total publishing-derived royalties each year.
The report's sources claim members of Ye's team have met with various potential buyers over the past 10 months, with the biggest pull in terms of such alleged talks being that Ye is looking for a valuation of up to 35 times the gross profit, a figure that—if the estimate $5 million annual figure for Ye alone (i.e. his portion of the total generated income apart from other credited songwriters) is accurate—would shake out to a potential $175 million valuation.
Ye's catalog, of course, is inarguably stacked with globally recognized hits and universally acclaimed albums. Thus, it's not difficult to imagine Ye being able to secure that kind of valuation, although the report points out several possible complications, including some unresolved splits.
It's important to note all of this is largely speculative, not to mention the report itself notes toward the bottom that other sources have alleged that Ye's catalog "was never actively shopped" but was instead met with offers.
Complex has reached out to Sony Music Publishing, which presently handles Ye catalog matters, for comment. This post may be updated.
As a currently active and hyper-relevant artist, Ye may not seem like the typical candidate for catalog market talks. In recent years, however, other artists on the younger side of their careers have cut similar deals. Tom DeLonge, for example, was revealed back in 2020 to have struck a deal with Hipgnosis centered on the copyright interests for 157 songs, including his work with blink-182 and Angels & Airwaves. This year, Hipgnosis also announced a catalog-acquiring deal with Justin Timberlake.