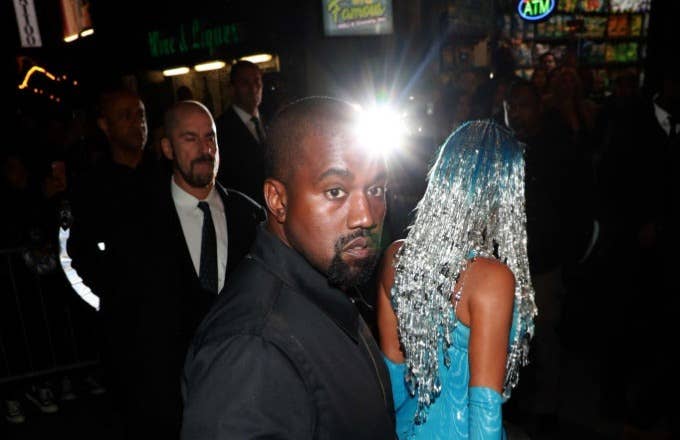 Calabasas, surely the place where people go to help the truly disadvantaged and not a cult-like bubble for wealth of an otherworldly variety, is the site of previously teased prototypes from Kanye West and his team that are allegedly aimed at leveling the societal playing field in terms of housing.
Sources reported as "familiar with" the housing community concepts spoke with TMZ, because of course they did, and said West is crafting "dome-like" facilities in an effort to dismantle the class system inherent in the housing market.
West's team has reportedly been researching "every period" of human housing achievements, with the prototypes (seen in purported images below) resting on an estimated 300 acres of West's land, where construction crews have been working in secret for quite some time. Some of the structures, per the report, are believed to be roughly 50 feet tall.
As it stands now, the development project is still in its early stages, with the ultimate goal of providing a revolutionized approach to housing.
This idea was previously teased in a recent Forbes profile as having been "inspired by Luke Skywalker's childhood home." In the profile, it was reported that West had been working on "prefabricated structures" with a similar aesthetic to what's found on Tatooine. 
"He tells me they could be used as living spaces for the homeless, perhaps sunk into the ground with light filtering in through the top," writer Zack O'Malley Greenburg said of the tour he was given of one such facility, a tour which ended with he and West "zooming off into the night" in a Lamborghini.