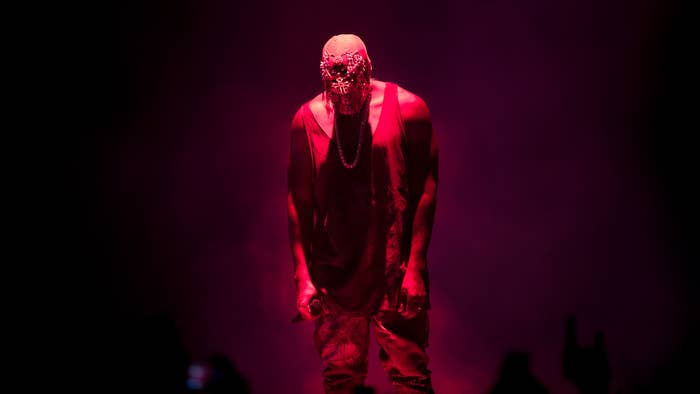 Speculation began immediately this week upon word that the artist formerly known as Kanye West had filed a slew of trademark applications focused on the Yeezus moniker.
Through his Mascotte Holdings, Inc. company, Ye (as first spotted by trademark attorney Josh Gerben) made multiple U.S. federal trademark registration filings for Yeezus late last month. Potential fields of use listed among the filings include board games, action figures, Christmas tree ornaments, face masks, retail stores, computer goods, plush toys, subscription services, nail polishes, facial makeup, video game software, amusement park rides, and much more.
While the newly reported batch of filings (all dated May 27) do indeed cast a noticeably wide net, fans will recall speculation was previously spurred by a similarly expansive flood of fillings back in 2018. Of particular note among the latest collection, however, are mentions of "metaverse experiences" and the potential of "providing an online marketplace for buyers of blockchain-based non-fungible" items.
The goods and services breakdown of one of the May 27-dated filings touches on everything from record production to amusement parks, with the final lines notably including phrasing that was seemingly not so strictly in the mix amid those aforementioned 2018 headlines, i.e. "entertainment services, namely, metaverse experiences."
As for non-fungible matters, they're mentioned in a filing alongside other stated goods and services including (but certainly not limited to) the managing of performing artists and professional athletes. Specifically listed is the possible providing and operation of an "online marketplace for buyers of blockchain-based non-fungible collectibles, assets, currencies, and tokens."
While filings aren't necessarily indicative of any actual plans, these latest developments are of arguable interest, in part, because of headlined comments from Ye about the NFT space last year. 
"Do not ask me to do a fucking NFT," Ye said in a handwritten note shared to Instagram earlier this year. In the same letter, Ye said his focus at the time was on "building real products in the real word."