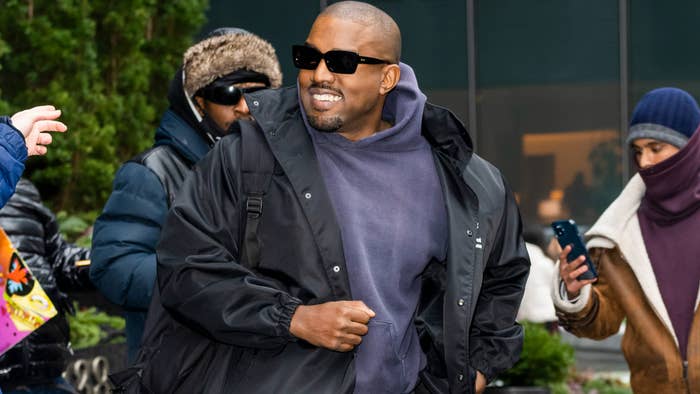 The artist formerly known as Kanye West and his Donda Sports collaborator Antonio Brown were among those who showed up for Floyd Mayweather's birthday festivities in Miami.
As seen in footage shared to Instagram on Wednesday night by Ye himself, the friends—who appeared in headlines together last month amid early Donda 2 chatter—gathered at a club in the Florida city. While there, the group enjoyed a round of karaoke, with ensuing footage including a playful performance of the 2000 Donell Jones track "Where I Wanna Be."
See more below, straight from Ye's IG. Earlier Wednesday, Mayweather announced that he was kicking off his birthday festivities with a celebration at Gold Rush Cabaret.
Of course, Ye was already in Miami due to the staging of his Donda Experience Performance, which included the unveiling of a number of Donda 2 tracks, as well as takes on selections from the original Donda album. 
Ye brought out a number of special guests during the event, including Playboi Carti. The Whole Lotta Red artist later documented the evening on IG, notably sharing a screenshot of a text exchange with Ye during which the possibility of touring together was mentioned.
As for the Donda 2 release, tracks have started being made available this week via Yeezy Tech and Kano Computing's Stem Player. Kano CEO Alex Klein was on hand for the Miami event, which was streamed via the Stem Player site and Ye's YouTube.