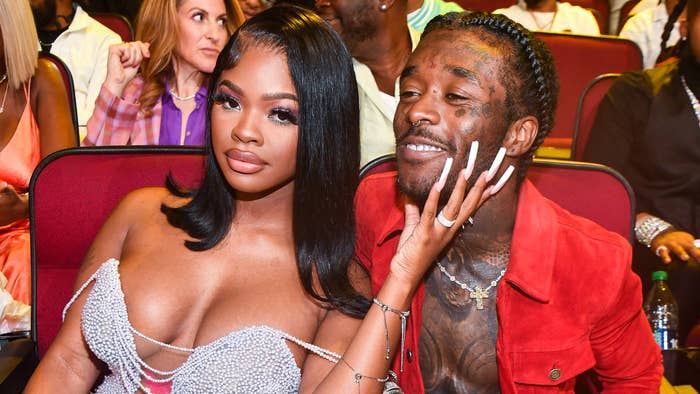 Have JT and Lil Uzi Vert called it quits?
That appears to be the case, at least according to many fans, following a one-word tweet shared on Tuesday night. In the tweet, JT said, simply, "SINGLE!" and notably provided no additional context. At the time of this writing, Uzi had not publicly addressed the tweet.
Complex reached out to reps for Uzi and JT, respectively, for comment on this presumed development. In a response, Uzi's rep said they had no comment.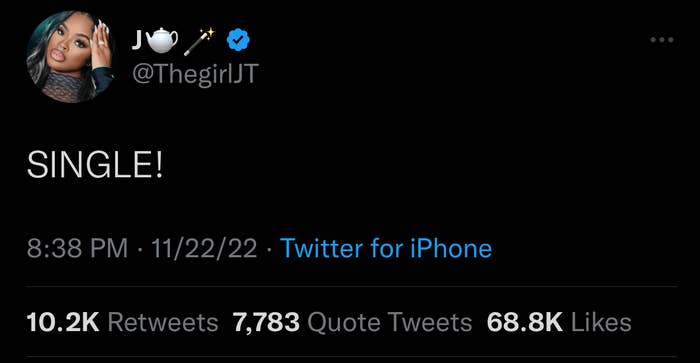 As recently as Monday, JT was retweeting praise for Uzi's "Just Wanna Rock" video. Also on Monday, she told fans she may be in Philadelphia for the Thanksgiving holiday. Philly, of course, is Uzi's hometown.
In February of last year, Uzi appeared to confirm their then-rumored relationship with the City Girls member, telling fans they love her "and y'all will too." In the months since, there have been signs of temporary pauses in the relationship, including an instance this April in which Uzi said JT had broken up with them due to "dumb ass shit."
Earlier this month, JT linked up with Nicki Minaj for an i-D chat featuring word that the latter's fifth studio album was indeed slated to be released "soon." In September, JT was among the artists enlisted by Minaj for the official Queen Mix of her "Super Freaky Girl" single.
Uzi, meanwhile, recently made an appearance at the 2022 edition of ComplexCon in Long Beach. For a full breakdown of some of the most memorable moments from this year's festivities, hit this link.
Check out reacts to JT's tweet below.