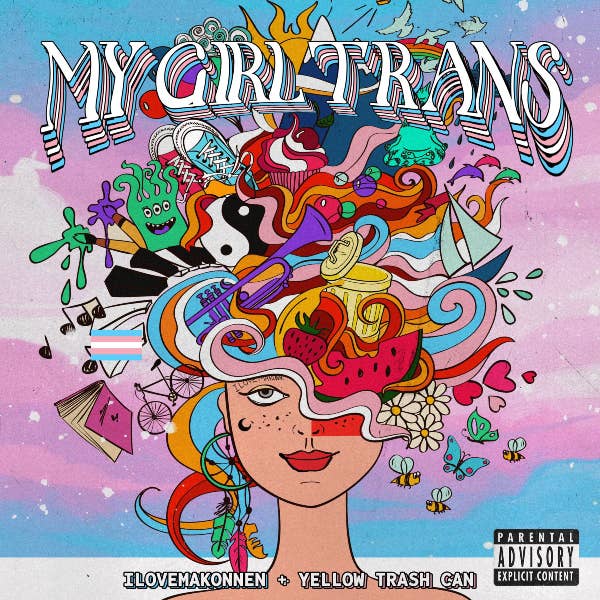 ILoveMakonnen again links with Yellow Trash Can for his latest track, the early 2022 highlight "My Girl Trans."
In a post shouting out the fellow creatives who helped bring the new song to life, the My Parade artist noted that the cover art was handled by @wavvvydan, who has worked extensively with Makonnen in the past. In October of last year, for example, @wavvvydan was on cover art duty for Makonnen's 23-song DMW007 project stacked with "raw and real" one-takes. 
Listen to "My Girl Trans" below via YouTube.
The new track is also available on Spotify, Apple Music, Tidal, etc.
Last April, the aforementioned My Parade received a surprise release, notably marking Makonnen's first project as a fully independent artist. In a statement at the time, Makonnen said the album represented him being "back in control" over his art and creativity.
"It's about celebration of self and having your own parade even if the world is raining down on it. … It's for my fans who appreciate and enjoy all of the different eras of ILoveMakonnen's music so far and for new ones joining in now on my artistic journey," Makonnen said.
Shortly before 2021 closed out, Makonnen asked fans for their input on which producers he should link up with for a potential series of five-song tapes. Fans were quick to offer their suggestions, as were artists including Lil Aaron and Father. The latter, of course, has a proven history of collaborative Makonnen excellence.