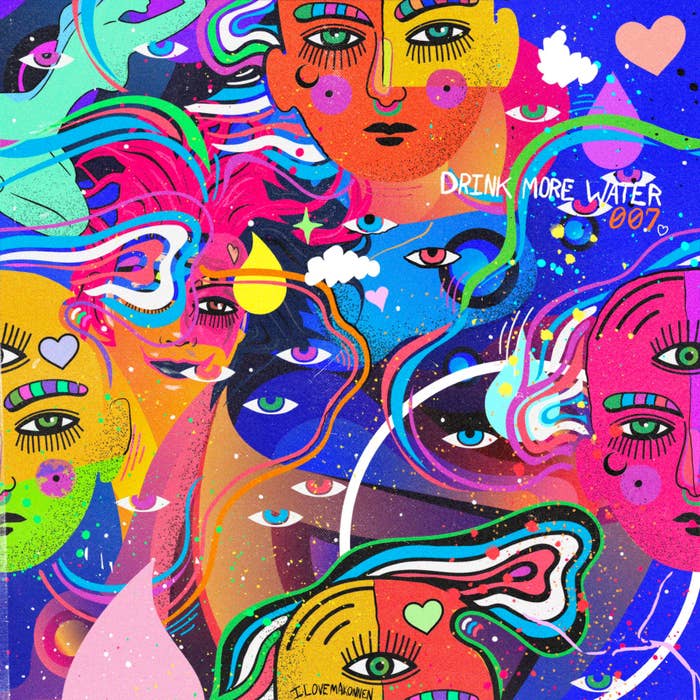 The latest entry in one of the most influential mixtape franchises has arrived, complete with a James Bond-referencing amendment to its title.
Overnight, ILoveMakonnen returned to the Drink More Water series with DMW007, a new project comprised of what the My Parade artist describes as "raw and real" one-takes.
"DMW007 is a project of first-take freestyles from ILoveMakonnen from the past few years," the artist explains. "They are finally going on streaming on October 6, 2021 after years of being on missions, 007 style." 
The cover art for the 23-track release was crafted by @wavvvydan, who also shared a glimpse at the accompanying merch on Wednesday, including a range of hoodies and t-shirts.
And below, catch the "Back on the Xan" video shot & directed by Nic Ojae.
Back in April, Makonnen surprise-dropped his My Parade project, which marked the first of his albums to be released since being "back in control" of his art and creativity.
"It's about celebration of self and having your own parade even if the world is raining down on it," Makonnen said at the time. "My Parade album is a collection of genre-bending styles that I like to experiment in and showcase my versatility as an artist putting no limits on my musical expression. It's for my fans who appreciate and enjoy all of the different eras of ILoveMakonnen's music so far and for new ones joining in now on my artistic journey."