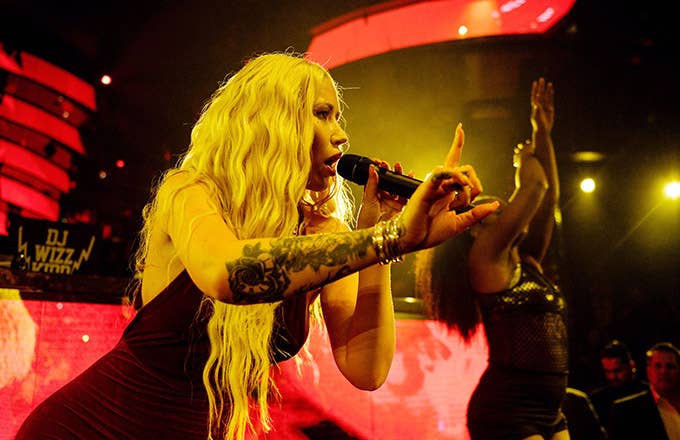 Less than a week after Iggy Azalea dropped her Quavo-featuring new single "Savior," we now have some clarity on her relationship with Def Jam Recordings. The new song was actually released through another Universal Music Group-owned label, Island Records. According toBillboard, Azalea has "shifted" to Island from Def Jam. The move is alleged to have been put in place following reports last year about Azalea's delayed Digital Distortion album.
In tweets that have since been removed, Azalea criticized ex Def Jam boss Steve Bartels for not wanting to release another single from the album. "So that's that," she said at the time. "I'm very unhappy with the way things have been handled too. I will make sure it's not this way for ia3... I can assure you guys of that." According to Billboard's sources, this marked the beginning of her eventual move to Island.
Prior to "Savior," supposed Digital Distortion singles "Team," "Mo Bounce," and "Switch"​ had been released. Azalea's most recent studio album was 2014's The New Classic, which of course included the Charli XCX-featuring "Fancy."

When dropping off four new songs back in November, Azalea teased that she had a "new label" to call home.
Azalea's upcoming album, presumably for Island, has since been renamed to Surviving the Summer.