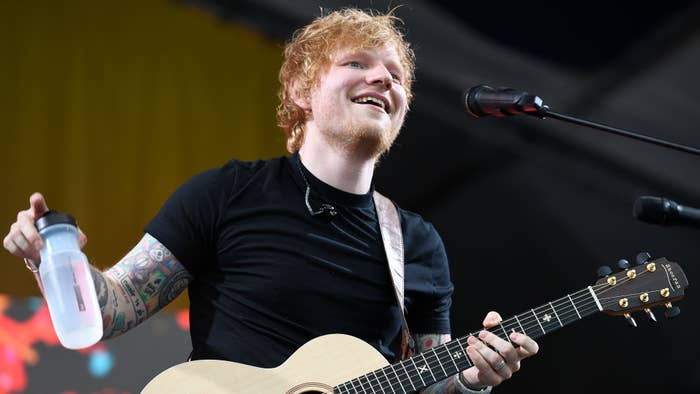 Ed Sheeran said in court this week that he's "stopping" his career if he loses a controversial lawsuit over his track "Thinking Out Loud."
As noted in a New York Post report, Sheeran made the remarks when discussing the larger impact the legal action—which alleges copyright infringement in connection with Marvin Gaye and Ed Townsend's 1973 hit "Let's Get It On"—has had on him, both during the trial and beyond.
"If that happens, I'm done—I'm stopping," Sheeran said in a Manhattan courtroom on Monday. "I find it really insulting to work my whole life as a singer-songwriter and diminish it."
Regardless of how one feels about the artistic merit of Sheeran's musical output, this lawsuit is an important one for several reasons. Chief among them, as many others have pointed out in the years since this lawsuit first made headlines roughly six years ago, is that the basis for the copyright infringement argument used in this suit has been criticized by some as a possible path that could be further abused in the future—specifically, in the potential targeting of other songwriters.
Notably, the family of the late Marvin Gaye are not involved with this lawsuit. Instead, the legal battle was launched from the Townsend side of "Let's Get It On." Sheeran's legal team has argued that any similarities between the two songs are not intentional, and are instead merely an example of the frequent overlapping of song structure in popular music at large.
Earlier into the case, Sheeran was reported to have played guitar and sang while making the aforementioned argument during testimony.