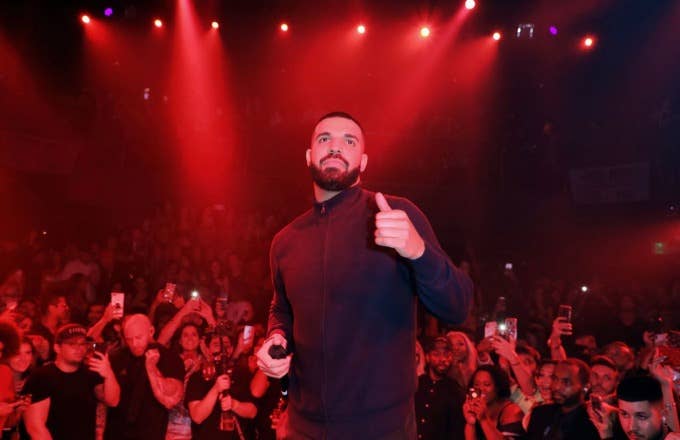 Drake, who still hasn't given Scorpion highpoint "Summer Games" a proper visual treatment, shouted out his son Adonis on Instagram overnight.
In an Instagram post shared while I and everyone I know was busy doing everything in our power to avoid returning to our respective money-earning occupancies with at least a manageable hangover, Drake showed off an abstract painting his son Adonis gave him for the holidays. "Adonis > Picasso," Drake said in the caption. "Don't @ me."
I wasn't hidin' my kid from the world
The methods utilized during Drake and Pusha's back-and-forth to reveal the son have remained a source of contention, most recently bubbling up again while Kanye West aired some tweeted grievances related to the OVO co-founder.
Sophie Brussaux, Adonis' mother, ultimately chimed in to mock West.