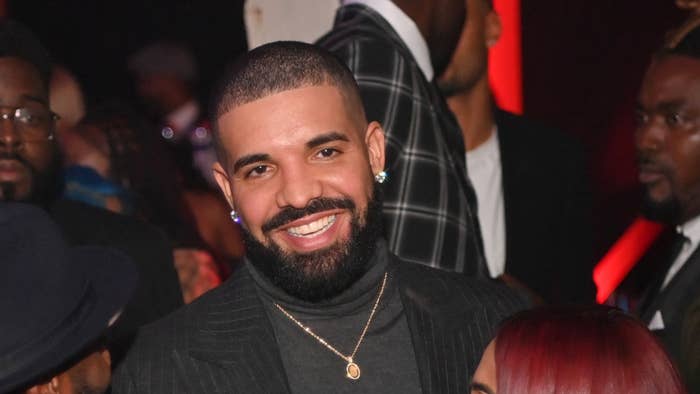 Drake is aware of a certain TikTok-originating clip featuring an admittedly hilarious impression of his lyrical stylings.
The clip in question comes from @lonneytoons_, who shared a TikTok last week captioned "Am I lying tho?" In the clip, a jokingly presented hypothetical Drake passage is presented, ultimately resulting in more than six million views at the time of this writing.
The "Drake be like" setup has been used by @lonneytoons_ in a number of similarly presented clips, although it's the aforementioned one in particular that ultimately caught the attention of Drake himself this week. As seen below, Drizzy shared the clip to his Instagram Stories and suggested he's seemingly unbothered by the lighthearted jokes.
"Fuck y'all I really be saying some shit," Drake, who also incorporated a number of crying-meets-laughing emoji, wrote when sharing the TikTok.
Elsewhere in news of the IG variety, Drake recently showed off an assortment of new OVO chains. See those below.
Drake is currently fresh off the release of Honestly, Nevermind, which arguably provided an album-length answer to this writer's repeated requests for a sequel to the 2018 Scorpion track "Summer Games." Scorpion, notably, marked its fourth anniversary this week.
As previously reported, Drake currently has the No. 1 song in the country with "Jimmy Cooks" featuring 21 Savage. The track serves as the closer to the aforementioned Honestly, Nevermind, which also debuted at No. 1.