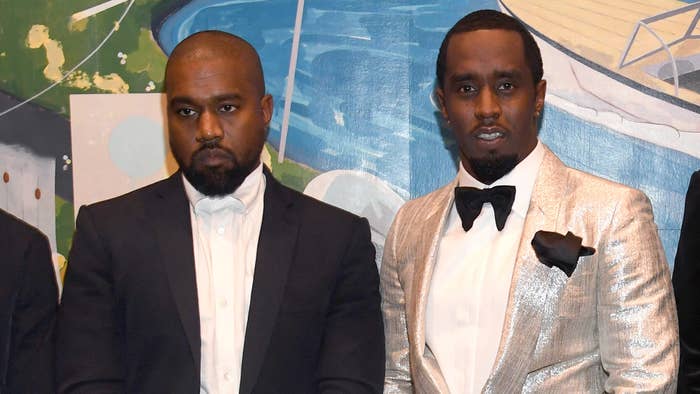 Diddy has spoken out against the "white lives matter" t-shirt design featured in the artist formerly known as Kanye West's YZY SZN 9 presentation.
While Diddy said he will "always support" Ye as "a freethinker," he made clear in an Instagram-shared video overnight that he's "not with it" when it comes to the widely criticized design featuring a hate slogan.
"I am not about to be addressing every last thing that's going on in the world on the internet but the thing I do have to address is this 'white lives matter' t-shirt," Diddy told fans, as seen below. "I've always been there and I will always support my brother Kanye as a freethinker. But the 'white lives matter' t-shirt, I don't rock with it, you know what I'm saying? I'm not with it."
From there, Diddy responded to how some in the press and in fashion have argued "this is a joke" with an urging for people to not wear the design in question.
"Right now all America has planned for us is poverty, incarceration, and death," Diddy said. "So before I can get to any other lives matter—which all lives matter—that Black Lives Matter, don't play with it. Don't wear the shirt. Don't buy the shirt. Don't play with the shirt. It's not a joke."
As previously reported, Diddy also spoke about Ye during his recent Breakfast Club appearance. During that interview, he took a slightly more defensive position but still called out the involvement of Candace Owens, who also wore the shirt in question at this week's Paris show.
In June, Ye made a surprise appearance at the BET Awards to pay tribute to Lifetime Achievement Award recipient Diddy. In his speech, Ye called Diddy (who was also indirectly referenced amid his recent IG updates) his "favorite artist" and credited him with having inspired "so many" of his life choices.