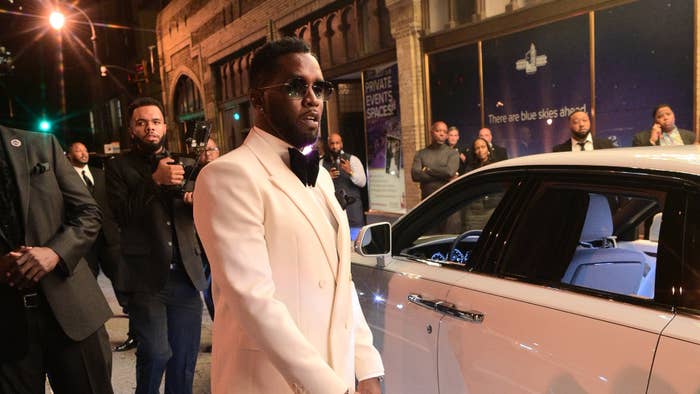 Though no one should need reminding that it's entirely possible to simply enjoy the latest work from Kanye West and Drake without buying into any feud-related news coverage, a mid-relaxation assessment from Diddy on the artists' new albums does help further drive home that point.
In a recent update to his Instagram Stories, the Off the Grid Vol. 1 artist reflected on the perspectives found on Donda and Certified Lover Boy, respectively, while also praising both for offering up inspiration and creativity in equal measure. 
"I had a chance to listen to both of these albums and first of all I just wanna say, yo, you guys are true kings of creativity," Diddy said. "Both of you guys are so special and so necessary and just, thank y'all for the inspiration. But I wanna make sure what hip-hop knows is, that's the reach and the power that we have. And I really wanna take my hat off to these brothers for both sharing their truths."
After a brief aside about those respective truths, Diddy continued by positing that everyone wins when artists of Drake and Kanye's stature are sharing new work near-simultaneously. 
"Love decrees that they both win, that we win, and artists should keep pushing it to the limit to be the best. Not against another man, [not] just that because there is competition, but the best within yourself," Diddy, a.k.a. Love, said. "I think that's why we're witnessing two greats and enjoying them. I'm having a ball and the music sounds beautiful."
At the time of this writing, a selection of clips remained active on Diddy's StoriesaAA in which a number of Donda tracks could be heard being enjoyed on the water.
Diddy, who earlier this year gifted the news cycle with a playful recreation of his and J. Cole's 2013 VMAs afterparty incident, announced in July that his aforementioned new project titled Off the Grid would be arriving on Sept. 24. In the months since that announcement, however, related posts have been removed.