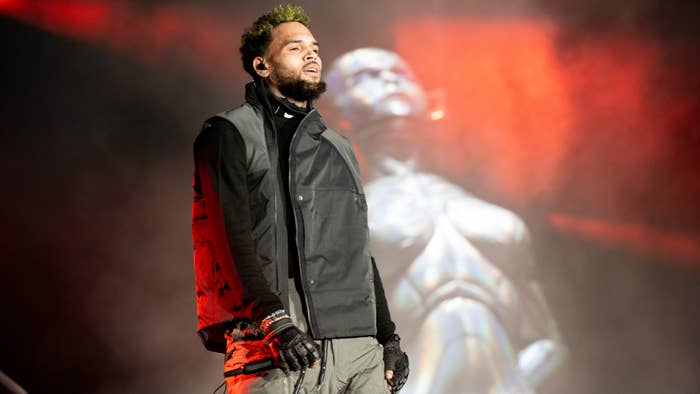 Content warning: This article contains descriptions of alleged assaults.
Chris Brown is being investigated in two separate alleged battery incidents, per a new report.
This week, NBC 6 South Florida reported that the Miami Beach Police Department was investigating battery allegations made against the "Iffy" artist, including an alleged assault on Dec. 30, 2020 that's claimed to have taken place on a yacht "docked near Diddy's home."
Per a police report, the woman alleges she was "drugged and raped" by Brown while in attendance at a party on the yacht. The other alleged victim, meanwhile, is said to have been at the same party, though she ultimately decided to leave. However, two days later, this woman—as well as a friend—were allegedly asked to come to the singer's hotel suite.
Once at the Miami Beach-area hotel, the woman alleges, Brown had a "powdery substance" on his finger when he forced it in her mouth. The woman alleges that she subsequently "blacked out" for hours, later awaking in the hotel suite without her phone.
Mentioned in the NBC report this week is that the aforementioned woman had been spurred to file a police report after learning of a lawsuit against the singer from another alleged attendee of the party in question. As reported in January, the lawsuit seeks $20 million in damages and accuses the singer of drugging and raping a woman at the event. Brown later appeared to address the suit on Instagram, claiming that it was part of a "pattern of cap."
Complex has reached out to a rep for Chris Brown for comment, as well as to the Miami Beach Police Department, and will update this post accordingly.