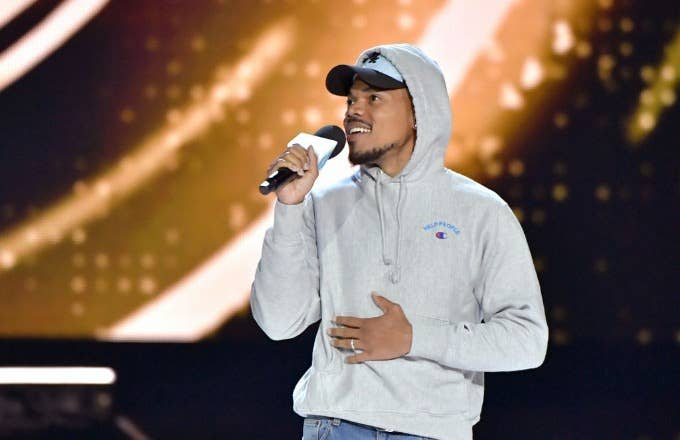 Nostalgia is a tricky thing. Get too deep in it and you're totally lost, but embrace it on occasion and you'll find a new perspective on the present. Anyway, that's a preposterously melodramatic introduction to this article about Chance the Rapper teasing a rework of the classic theme song to Nickelodeon's All That.
Monday, Chance shared a Triller-assisted Instagram clip in which a choir-boosted rendition of the song can be heard. This rendition also features a verse from Chance, who uses the opportunity to urge viewers to keep it locked on All That for the next 30 minutes while telling parents to "fall back." 
The original Nick sketch series, of course, featured a theme song by TLC.
Comedian Vena E. later teased a forthcoming All That soundtrack, thanking Chance in an Instagram post overnight for "being a supporter of my creativity and comedy."
The All That revival, as announced last month, is set to premiere June 15. Original cast members Kel Mitchell, Lori Beth Denberg, and Josh Server will make appearances (i.e. Good Burger, Loud Librarian, etc.) alongside a new cast of young comedians.
As with the show's original run, each episode will boast a musical guest, with the premiere confirmed to have the Jonas Brothers rolling through for a "Sucker' performance. Kenan Thompson, now a titan of SNL, is executive producing.