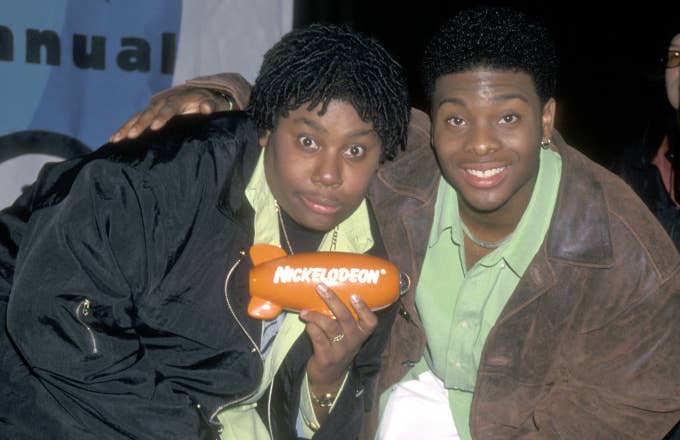 Fans will finally be getting a Kenan & Kel reunion ... sort of. According to Kenan Thompson, Kel Mitchell will make an appearance on Nickelodeon's upcoming revival of All That.
Thompson—who will be the executive producer of the series—confirmed to Page Six on Sunday that Kel and others will help add to the reboot. 
"I know Kel [Mitchell's] coming back, and I remember working close [sic] with Josh Server as well," Thompson said. "I think all the old cast members should come support the new cast members. That's just how it should go."
The original All That aired from 1994-2005. It became a cultural staple that spawned several successful adjacent series including Kenan & Kel. Since Kenan & Kel ended in 2000, fans have been longing for a reunion or a sequel to their wildly popular movie Good Burger. And although there have been rumors surrounding both, nothing has been put in production. However, the All That reboot seems to be a step towards giving fans what they crave.
The revival is part of the network's plans to dive deeper into other flagship series. In addition to rebooting the sketch comedy show, Nickelodeon's president Brian Robbins has expressed interest in turning the SpongeBob Squarepants franchise into a world of its own.
"That's our Marvel Universe. You have this amazing show that's run for almost 20 years," Robbins explained to Variety about possible spin-offs. "I think the fans are clamoring for it."