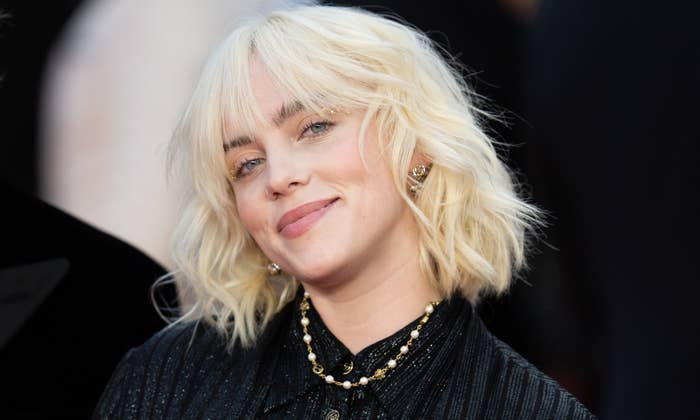 A former adult film performer and director has addressed Billie Eilish's recent criticism of porn.
As previously reported, the seven-time Grammy winner called porn "a disgrace" during a recent interview with Howard Stern. "I started watching porn when I was, like, 11," Eilish told Stern. "I didn't understand why it was a bad thing. I thought that's how you learned how to have sex."
Speaking with TMZ for an interview shared Monday, retired porn star and director Randy Spears—whose career in the industry spanned decades—expressed support for Eilish's critical comments.
"Listen, I happen to agree with her," the AVN Awards winner, who was occasionally credited as Greg Orly in his porn work, said. "When we're that young, our brains don't have the capacity to digest that. Who in their right mind would want their 7-year-old daughter or son watching some woman with seven guys? It's pretty despicable stuff. And if your brain is still growing and you have very little life experience as an adult in the world and you're trying to digest that and make sense of that, I could see exactly how she could feel that way. There's no doubt about it."
Elsewhere, Spears suggested that Eilish could use her platform to further delve into what he says is a larger issue surrounding the consumption of porn.
"She's the kind of person that has a lot of guts, actually, to come out and speak her mind on an issue like this," he said. "I applaud her for it. Maybe it will do some good somewhere down the line. Maybe she'll turn [it] into being able to help people who are addicted to pornography, because it's a real thing, believe me, and it is quite damaging when it is."
Notably, Spears—who's been reported over the years to have turned to Christianity—was the subject of anti-porn clips that circulated back in 2015 that he later told AVN had been maliciously edited to send an unintended message. As of March 2020, per Spears himself, he had become a minister.
As for other takes on Eilish's recent comments, writer and sex worker Victoria Gagliardo-Silver recently shared a piece for the Independent in which she stated that "many actual sex workers like myself felt betrayed and misrepresented by her claims."
Eilish, meanwhile, is fresh off pulling double duty as host and musical guest on Saturday Night Live. She's also among those recently announced to be up for honors at the 2022 edition of the Grammys.