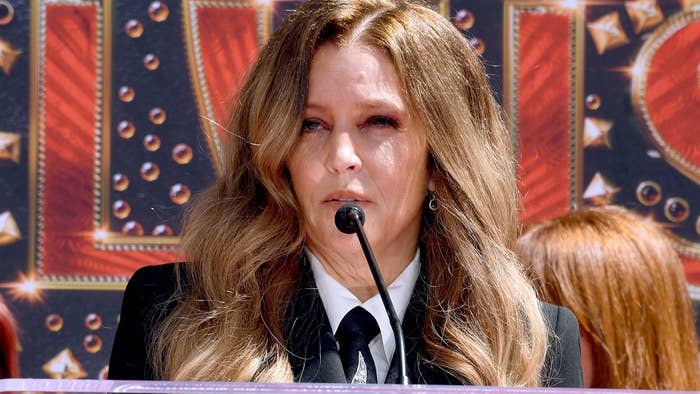 Lisa Marie Presley has reportedly been admitted to a hospital due to cardiac arrest.
According to TMZ, the incident happened on Thursday. Paramedics arrived at her Calabasas home, where she apparently had gone into "full arrest" before she was given epinephrine. A source says EMTs found a pulse before transporting her to the hospital. 
Her current condition is unknown at this time.
The 54-year-old had just attended the Golden Globe Awards on Tuesday in Los Angeles with her mother, Priscilla Presley. They were there to support the Elvis biopic, which was nominated for three awards: actor in a drama motion picture, drama motion picture, and director of a motion picture. The film's lead, Austin Butler, who played Elvis, took home the first award, thanking Lisa Marie and Priscilla in his speech.
Lisa Marie sold Elvis Presley Enterprises in 2005, she still has her father's Memphis estate, Graceland in her possession. She is a singer and songwriter herself, and has three children, daughters named Finley, Harper, and Riley. Her son Benjamin—who bore an uncanny resemblance to his grandfather, Elvis—died by apparent suicide in the summer of 2020 at the age of 27. He was reportedly buried in the Meditation Garden at Graceland.