Kanye West Continues Wearing Creepy Masks, This Time During Michael Cohen Meeting
Kanye West was seen wearing another strange prosthetic mask, this time for his latest meeting with former Trump lawyer Michael Cohen in New York City.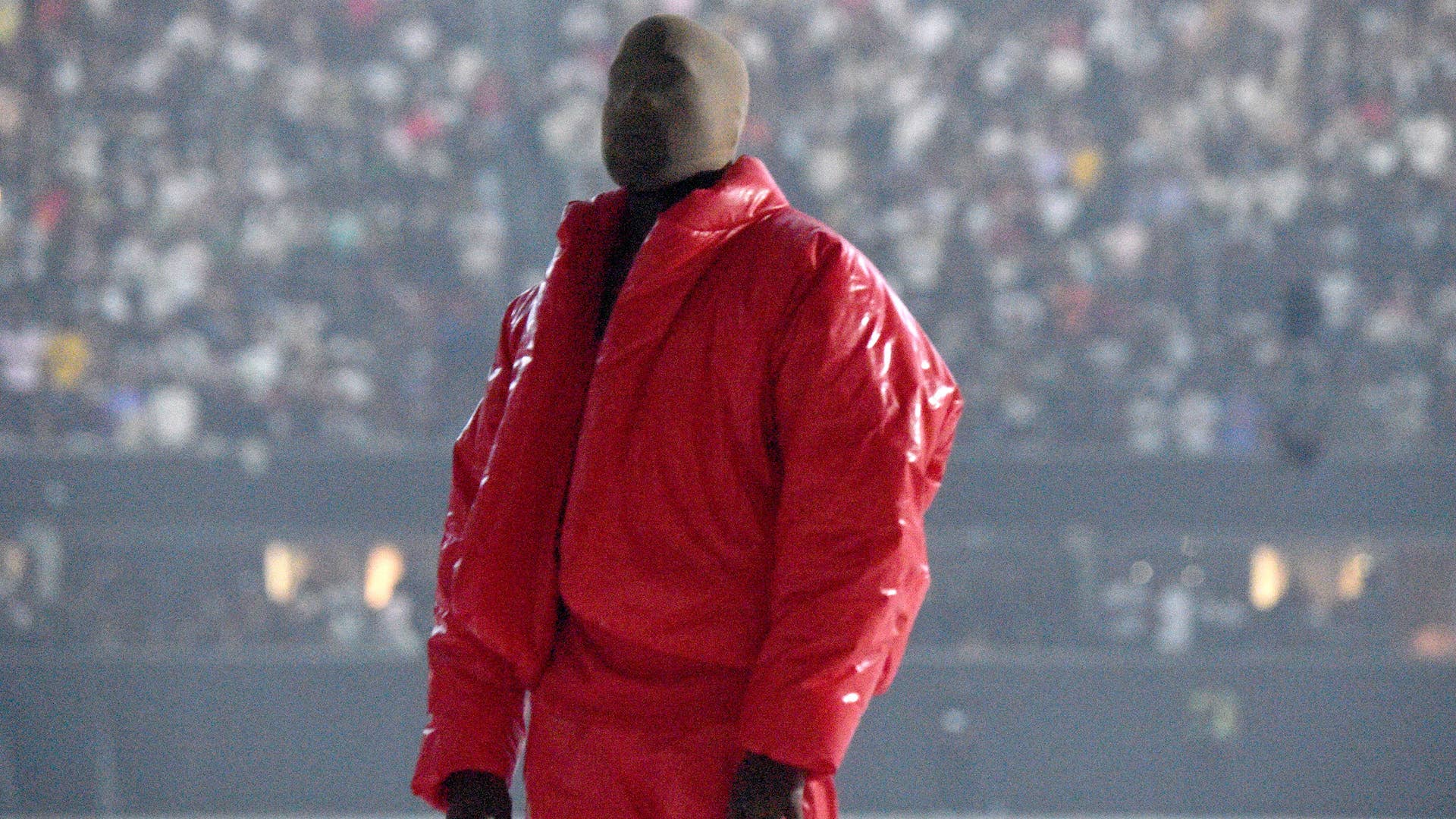 Getty
Image via Getty/Kevin Mazur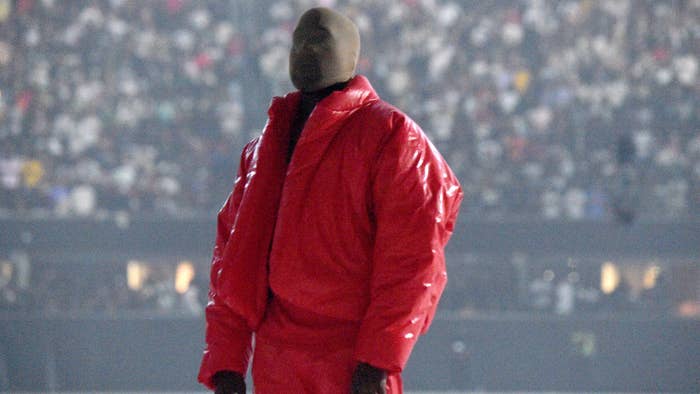 It seems that Kanye West's Donda era has ushered in a new aesthetic for the rapper.
In a trend that first began during his album listening sessions, Ye has continued to don a number of masks recently, though it seems he's upped the ante. After being spotted wearing a series of creepy prosthetic masks, Kanye once again donned the look while meeting with former Donald Trump lawyer Michael Cohen, according to Page Six.
The outlet reports that Kanye and Cohen met for coffee this week at Sant Ambroeus Coffee Bar at Loews Regency Hotel in New York City, where they previously met earlier this month.
Cohen told Page Six that Kanye wore the mask for privacy after fans had swarmed him upon arrival. "The purpose [of the mask] was so that people would not recognize him … the first 10 minutes we sat down, he was mobbed by people … who wanted photos, and to say hello. So he put on this mask to give him some anonymity, which interestingly enough, did not really work," Cohen said. A source told the outlet that they were discussing real estate.
Kanye was also seen wearing a similar mask at New York's JFK Airport this week, though this one came with makeup, like eyeliner and eyeshadow.
On Monday, Kanye was spotted wearing a white mask that seemed to draw inspiration from Michael Myers, though others swear it's an homage to Rami Malek's masked villain in No Time to Die. Others suggest the look is pulled from a French movie called Fantomas.
And let's not forget Ye's other recent masked moments. This weekend, he performed at his friends' wedding in Venice, where he wore a fairly sinister black mask that unfortunately muffled his vocals during the set; and back in July, at the Balenciaga Fall 2021 Couture show in Paris, he donned a ski mask-styled look, an upgrade from a mask he wore in May that essentially looked like a balaclava.
Another recent phenomenon in Kanye's world is that his name is now officially Ye, without a middle name or surname.