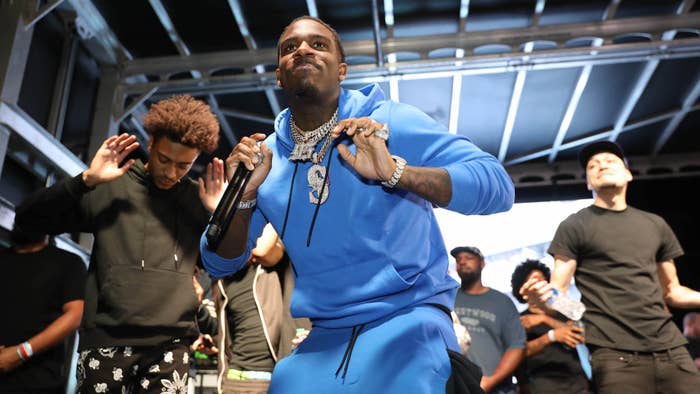 Brooklyn rapper Dusty Locane has found himself behind bars.
The drill artist turned himself in on Nov. 30 and has now pleaded guilty to two charges of criminal possession of a weapon, in connection with crimes committed in 2019 and 2020, perBillboard. The charges come with a mandatory minimum sentence of one year and a maximum sentence of three years.
The 23-year-old shared the news on Nov. 24, telling his fans and followers that he has, "Been fightin [these] cases for damn near 4 [years]."
Locane has still remained active online and in music. He shared a post to Instagram on Dec. 18, showing himself in his prison uniform. "Alive is the best place to be. They locced me physically but my mind is free," he wrote. "I appreciate the luv n support, free me!!"
On Dec. 5, he shared the EP, Catch Da Flu, as well as a video for the song "Way Bacc." He also shared the Halloween offering Nightmare On Da Fifth and the September project, Rollin n Controllin. Locane knew Pop Smoke from childhood, with them both born and raised in the same Brooklyn neighborhood of Canarsie.