Aquakultre just dropped his sunny new track "Don't Trip." With the single, he's also announced his upcoming album of the same name, out July 22.  
The moniker of Halifax neo-soul artist and rapper Lance Sampson, Aquakultre has also dropped the accompanying music video for "Don't Trip".  Shot in widescreen, the video shows Sampson following a trail of toys left by his little one, eventually leading to a tender moment with his family. 

"Once I actually started to sit down to compose the beat, I found myself picking up a little keyboard Rich Aucoin donated to a studio we were raising money for. After a couple of hours, the beat was made, and it wasn't too long after that the lyrics just started flowing," says Aquakultre about the track. "Jools [Julia] kept on telling me that it was the 'jam' and I didn't really believe it at first until I started showing the progress to other people, and they always pointed this one out, out of the bunch. 'Don't Trip' is just about reassuring each other in a relationship that this is for real, this is long term, and no matter what, we got enough trust in one another where we don't have to worry about anything."
Aquakultre was longlisted for the Polaris Prize in 2020 for his album Bleeding Gums Murphy. Written throughout the pandemic as Sampson was inside with his family, Don't Trip has an impressive set of guests despite being a deeply personal project.
"I called the album Don't Trip because when Julia and I first met we were both in a place of being tired of looking for someone," Sampson explains. "Both of us were getting out of exhausting relationships where we had done everything in our power to make them work. Once we met each other, it was like closing that chapter of looking for the right person."

Check out the track list of Don't Trip below.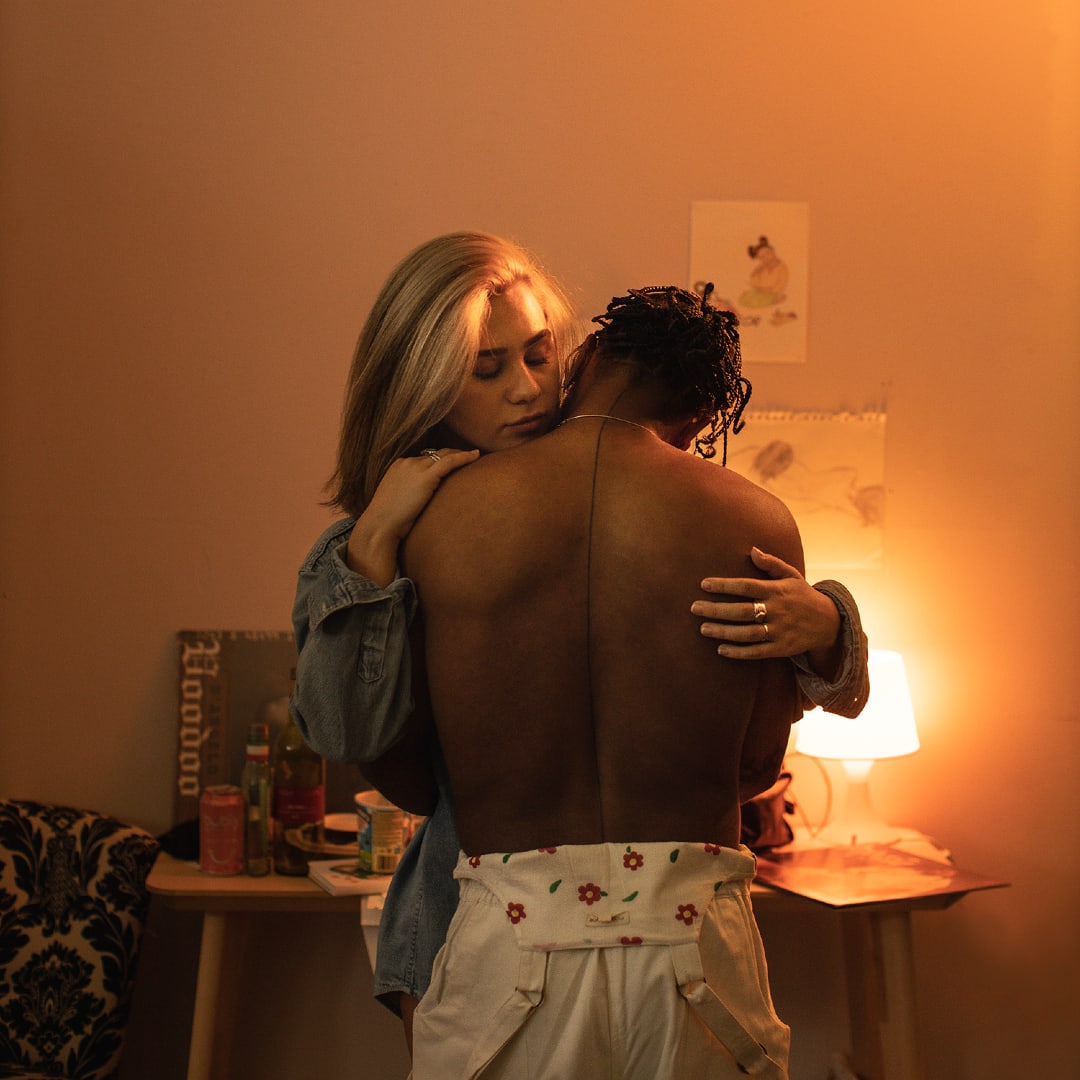 I Can't Wait (ft. Chudi Harris, Zamani, Nixx)
Milk & Honey (ft. Tafari Anthony, Markus Aurelyus, Amarafleur)
Magic
It's All Good w. Trobiz ft. Lakita Wiggins
Don't Trip
Lunch (ft. Joolsannie)
Getting Close (interlude) (ft. Sargeant X Comrade)
You Got Feets (ft. Owen O'Sound Lee, pHoenix Pagliacci)
Hitwoman w. losersupreme
Africvillean Funk w. Trobiz
I'm For Real w. DK (ft. Ransom, DJ Uncle Fester)
Late Nights (skit)
Karamel w. DJ Chidow & Myūjikku (ft. Vadell Gabriel)