6ix9ine Case: Chief Keef Shooter Kooda B to Be Locked Up Until His Sentencing
Kooda B, charged as the Chief Keef shooter in 6ix9ine's case, will be sentenced in October, and is facing a likely sentence of between 46-57 months.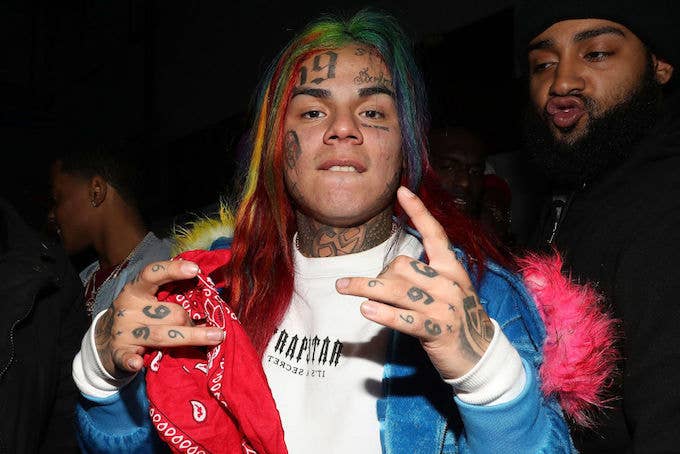 Getty
NEW YORK, NY - DECEMBER 21: 6ix9ine attends La La Anthony Hosts "Winter Wonderland" Holiday Charity Event on December 21, 2017 in New York City. (Photo by Shareif Ziyadat/Getty Images)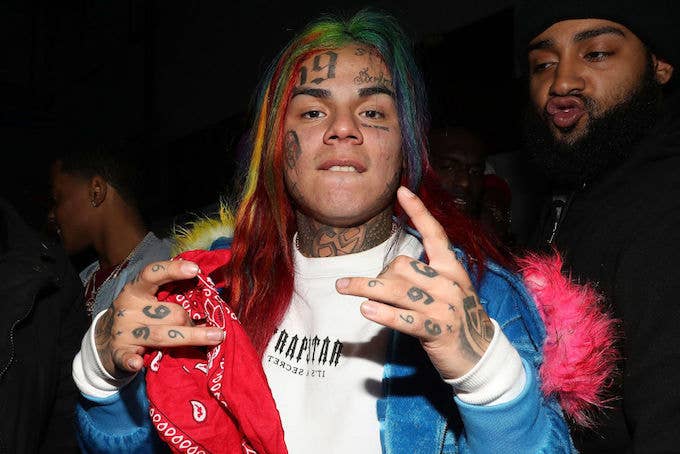 Progress in the 6ix9ine racketeering case continued Monday involving Kintea "Kooda B" McKenzie and Kifano "Shotti" Jordan.
Fulfilling a decision made when he pleaded guilty at the beginning of this month, a federal court ordered that McKenzie be held in a New York City prison until his sentencing in October.
McKenzie, best known for his infectious dancing in 6ix9ine's videos, including the one for the song named after him, admitted on June 3 to participating in an assault with a dangerous weapon in aid of a racketeering conspiracy. The charge was tied to an incident a year prior, when 6ix9ine's then-rival Chief Keef was shot at, though not injured, outside of New York City's W Hotel.
McKenzie turned himself in on Feb. 8, and the government subsequently laid out evidence they had tying him to the shooting, including surveillance photos, call logs, and DNA. Following his guilty plea, McKenzie agreed to turn himself in on July 17, in advance of his October sentencing. 
On Monday, Judge Paul Engelmayer confirmed that McKenzie would be housed "in a BOP [Bureau of Prisons] facility in New York City until he is sentenced," according to court documents obtained by Complex. The court's recommended prison sentence for McKenzie—the "stipulated guidelines range," in court parlance—is between 46 and 57 months, though the final sentence will be determined by the judge.
Also on Monday, Judge Engelmayer granted a hoped-for extension to 6ix9ine's former manager Kifano "Shotti" Jordan. Back in March, Jordan pleaded guilty to two counts in the racketeering case that has swept up 6ix9ine, McKenzie, and nine others. Jordan's sentencing was originally set for July 10, but last week his attorney Jeffrey Lichtman (of El Chapo fame) asked that it be pushed back until the fall. On Monday, Judge Engelmayer agreed. 
Lichtman's reasoning? "[I]t is taking longer than we had anticipated to locate and retrieve certain records concerning the defendant's personal history and characteristics...as well as certain financial records, which we believe will be relevant at sentencing." Jordan's sentencing is now scheduled for Sept. 6.