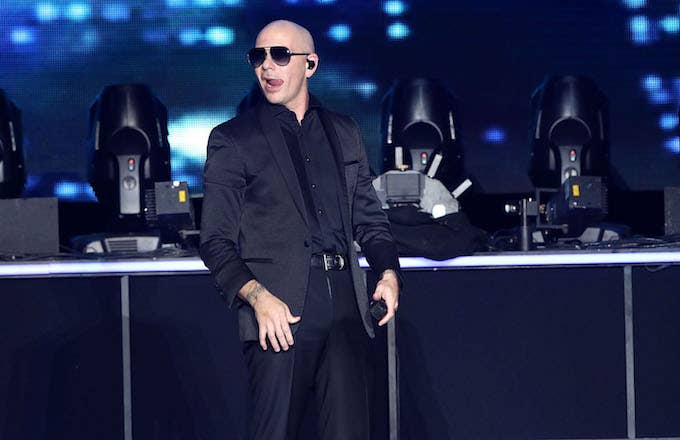 Mr. Worldwide is branching out from rapping in more ways than one. Aside from heading on a national motivational speaking tour with Tony Robbins next year, Pitbull will also make his debut as a composer for the John Travolta-starring Gotti, according to The Hollywood Reporter. Pitbull also wrote and performed an original song for the film called "Amore", which will debut as a single shortly before its release. 
"It's a true honor to be involved with this project and working with icon John Travolta on the legendary story of Gotti," Pitbull said. "By default, we were underdogs in our own right and found ways to survive against all odds."
Travolta also seems excited to have him aboard. "Music has played an integral part in the success of some of my biggest films, and Armando [Pitbull's birth name] is one of the most electric talents in the music industry today," Travolta said. "Everything about him—his style, creativity and culture—make his scoring of Gotti the perfect marriage of the artist and the material."
Gotti—which features Travolta playing the titular mob boss—will have a private screening at the Cannes Film Festival on May 15, before its nationwide release on June 15.