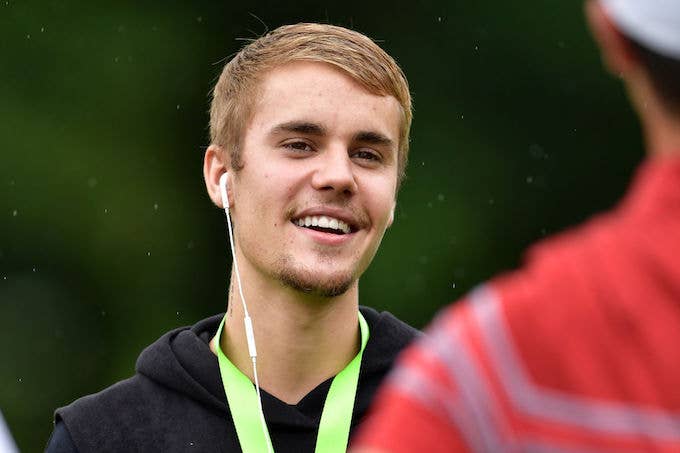 On what is typically one of the most important nights of the year for music's biggest artists, there's always a superstar or two missing from the celebration. This year, the Biebs is planning to pass on the Grammy Award festivities, held this year at Madison Square Garden, in favor of some serious studio time. According to TMZ, even with his name in the running for top awards including Song and Record of the Year for his feature on the remix of last year's summer-and-then-basically-the-whole-year smash "Despacito," Justin plans to continue working on his upcoming project, the follow up to 2015's Purpose.
There's no additional details about the album besides the fact that it's obviously currently in the production stage, and no word on a release date or even a single just yet. This isn't the first time that Justin has missed the Grammys as he was a no-show in 2017 as well, effectively boycotting the ceremony after stating the award show wasn't "relevant or representative." This time around, Justin says he's passing on all public appearances, including red carpets and award shows until he finishes the new project. 
Luis Fonsi and Daddy Yankee are still set to perform the original version of the song without Justin at this year's Awards, as they did at last year's Latin Grammys.
So far, the Canadian star only has one Grammy under his belt for his Jack U collaboration Where Are You Now, but it's likely that he's going to end up with even more hardware after jumping on the already popular single alongside Fonsi and Daddy Yankee last spring, even if he won't be there to pick it up himself.
The 60th Annual Grammy Awards airs live on January 28th on CBS.