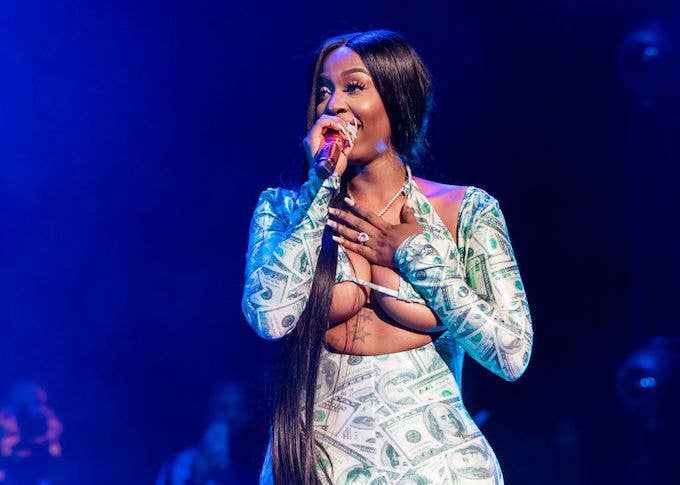 Kash Doll has finally arrived.
Officially, that is. The Detroit native has been dropping hit tracks for some time now, but she just released her debut album, Stacked, on Friday. The 17-track album is loaded with superstar guest appearances from Big Sean, Lil Wayne, Trey Songz, Teyana Taylor, Summer Walker and more.
Fans likely noticed the previously released singles on the album including "Kitten," "Ready Set," "Ice Me Out," and "Mobb'n."
The 27-year old rapper wants her debut album to expose fans to her "experiences from the streets," and want to empower other women out there who may be fighting similar battles in their lives that she once experienced.
"I draw from my experiences in the streets, but I'm also about being fly. I talk about becoming a boss despite the crazy real life situations that I've been through because I know that there's other women out there going through the same struggles," she said in a statement, according to Forbes.
"I want to touch on a bit of everything. For me, it's all about embracing every aspect so my fans can finally hear my whole story." Kash Doll continued. "If you've haven't heard of me yet, you'll play this album and know me, and my day one fans will see and hear the growth and my consistency since I've been grinding towards this debut album for years."
Stacked was supposed to arrive early October, but the album was delayed due to licensing issues. "I've never had to turn in an album," the rapper said in a video back in September. "All these samples and clearances and all this stuff is new to me. So we had to push back because something happened last minute. I'm sorry."
Stacked is now available to stream on Apple Music and Spotify.