The #90sRnB Hashtag Collectively Sent Twitter on a Nostalgia Trip in the Best Way
Twitter was lit Saturday night, as the #90sRnB hashtag brought back memories of some classic hits.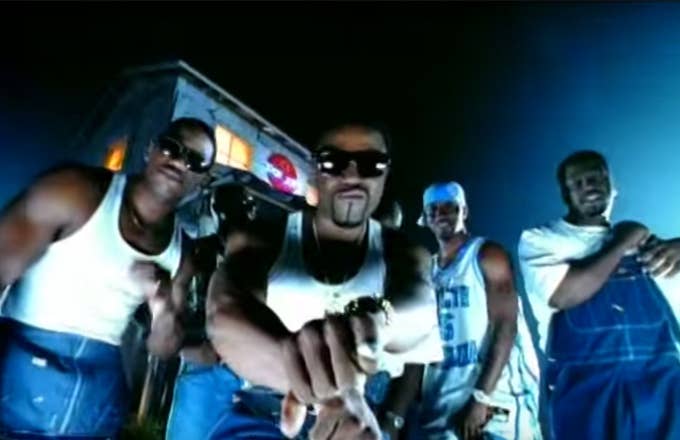 YouTube
With current artists like Kehlani (compare SweetSexySavage with TLC's CrazySexyCool) or Future's K-Ci & Jo-Jo-inspired "Buy Love" channeling chart-topping R&B from the '90s, perhaps it was only a matter of time before #90sRnB became a trending topic on Twitter. The hashtag reached peak levels Saturday night, with various users weighing in about beepers, high-top fades, and four-part harmonies.
As expected, there was plenty of debate about iconic female R&B groups and the most influential male R&B groups. Here are some of the highlights, which definitely include Carl Thomas giving you his best action flick barrel roll in Puff Daddy & The Family's "Been Around The World."
The Monica vs. Brandy debate is alive and well.

How about the juxtaposition of R. Kelly's music and his personal life?

Never forget: Mariah gave you hits with Mobb Deep and Ol' Dirty Bastard.

Playa spanned both the Aaliyah era and gave Lil' Wayne an assist.

Stop acting like Jermaine Dupri didn't bless us with both X-Scape and Jagged Edge.

Are you going to argue with Tigallo about New Edition's G.O.A.T. status?

Missy and Timbaland basically ran urban radio for a decade.

Let's assume the criminally underrated Jon B is still getting checks from his hits.

Diddy wasn't a rapper or a singer, but this barrel roll by Carl Thomas?
If we talking 90s R&B moments, never forget Carl Thomas doing a barrel roll in the Been Around the World remix video

pic.twitter.com/CupRSj5SWl