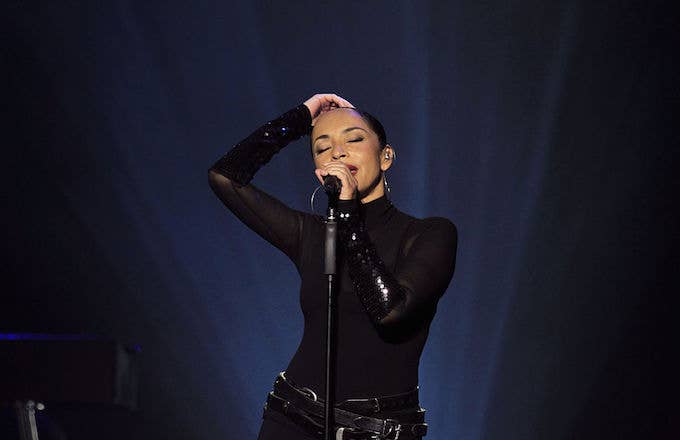 As if we weren't already on pins and needles waiting for Ava DuVernay's upcoming Disney blockbuster A Wrinkle in Time, now Ms. DuVernay has dropped the news that Sade—yes, Sade—has created a brand new song to accompany the film. 
DuVernay took to Twitter to let the world know that her movie, adapted from Madeleine Le'Engle's '60s sci fi novel, is getting an extra dose of magic at the hands of an R&B icon. A Wrinkle in Time is set to release in theaters on March 9, and stars Oprah Winfrey, Mindy Kaling, Reese Witherspoon and Chris Pine. DuVernay expressed her gratitude to the singer in a tweet, writing, "She was kind + giving. A goddess. We began a journey together that I'll never forget."
The original song that Sade has penned is titled "Flower of the Universe" and we're almost certain that it's going to be a classic. Sade's last album, Soldier of Love, came out in 2010 and went platinum in the US and Canada. She's had rare appearances since then, but if anyone was to spark her creativity again, of course it would be Ava DuVernay. 
No word yet on an official release date, but fans can hardly contain their excitement, and we don't blame them.