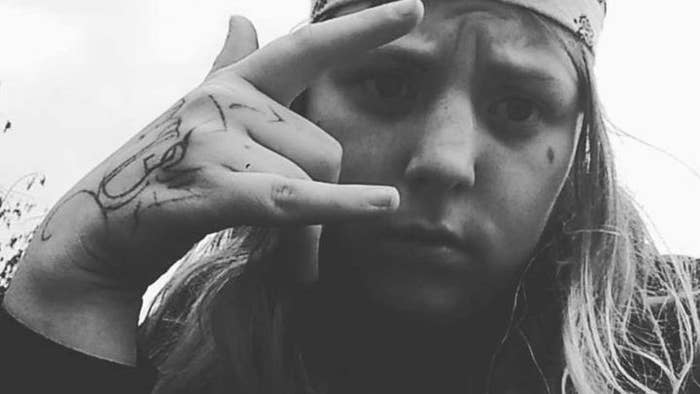 UPDATED: 11/02, 10:05 p.m. ET: A GoFundMe campaign has been launched to help raise money to cover the funeral costs for Debby, a Toronto Instagram personality and rapper.
Debby, born Alexis Matos, passed away in a shelter from a drug overdose, according to the GoFundMe page.
A recent update on the page states that the City of Toronto has stepped in to cover all of Debby's funeral expenses, and that those who have donated can expect a refund.
See original story below.
If you've ever scrolled through 6ixBuzz, chances are you've seen numerous videos of Debby, a local Toronto Internet celebrity and rapper. However, Twitter is currently in a bit of a frenzy over recent rumours that she has passed away.
Although nothing has been confirmed, a video was uploaded to Debby's Instagram account and in it, a young woman talks about addiction and death. In the comments section, many people have left messages such as "Rip Debby" and "Toronto legend🙏". 
"I hope this brings awareness to people that are still using drugs or just using Fentanyl directly," the woman said in the video.
Debby was known for her diss videos, and once even caught the attention of Drake, who responded to her stating that she could crush him in a game of basketball while outside of his mansion.
While 6ixBuzz has reported that the rapper has passed away, no other outlets have confirmed her potential death.
Many people have reacted to the news by pointing out the hypocrisy surrounding 6ixBuzz announcing her passing, saying that the outlet, and others like it, had a history of exploiting the rapper.
Debby's family have yet to release a statement confirming or denying the rumours.