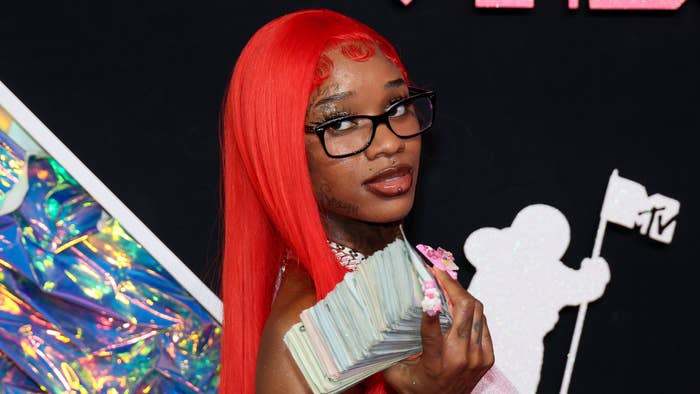 Sexyy Red had to explain to fans that she had food on her mind when a photo was taken of her at the 2023 MTV VMAs that had fans believe she was bored.
On Tuesday, the St. Louis native responded to a tweet that showed her sitting down with Taylor Swift and Selena Gomez taking a picture next to her. The caption called out how bored the "Pound Town" rapper looked, and she cleared the air, explaining she was just hungry.
"Man I'm hungry," she wrote.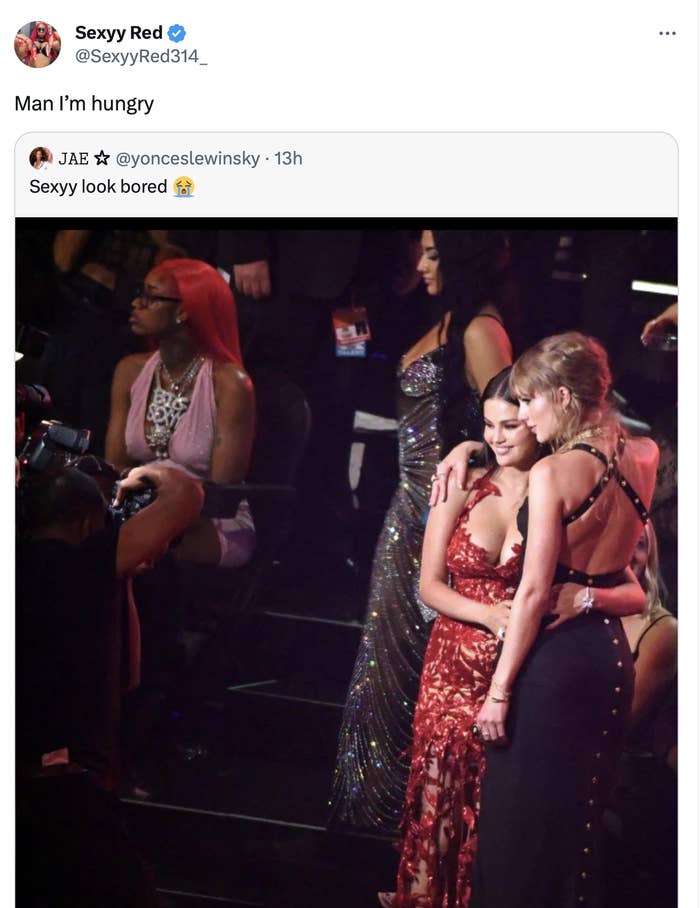 Earlier in the day, Sexyy Red shared a tweet about her disappointment that the VMAs didn't have food available for guests. "So the VMAs ain't got no food fr?," Red wrote.
The 25-year-old explained that she tried to order food through UberEats, but according to her, the delivery person couldn't enter the venue.
"They ain't let my Uber eats in man," she wrote in another retweet of a post that demanded someone get her some food.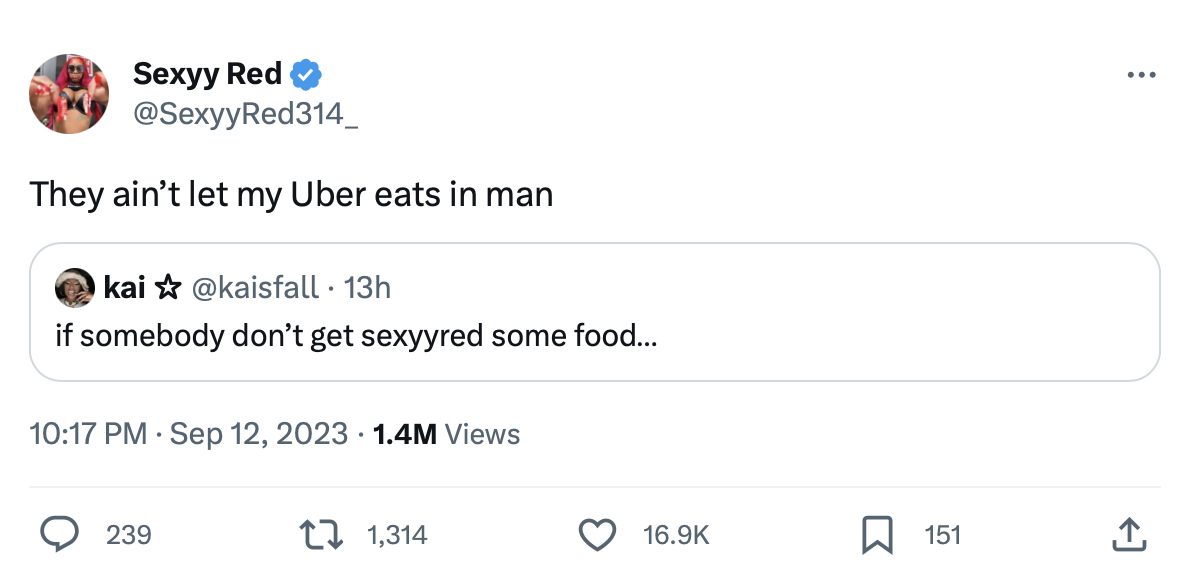 Sexyy Red's rise has produced a number of viral moments. Last month, the "SkeeYee" rapper visited UCLA with college student and singer-songwriter Nick Nayersina.
The singer brought her to the Lambda Chi Alpha house on campus and clips from her appearance show Red performing "Pound Town" in front of a screaming crowd of kids and, of course, twerking.
Sexyy Red will be headlining her first trek this fall, the Hood Hottest Princess Tour, following her stint as a supporting act on Drake and 21 Savage's It's All a Blur Tour. Red's 20-city tour kicks off on Oct. 16 in Boston, with stops in St. Louis, Detroit, Houston, Atlanta, and Los Angeles, before closing in San Francisco on Nov. 29.