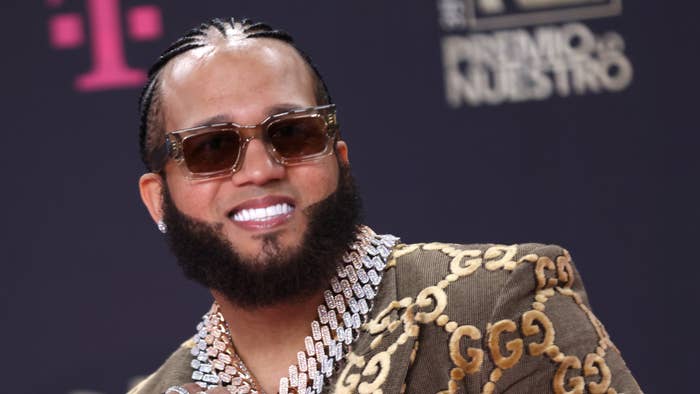 Dominican artist El Alfa has just struck a lucrative deal with his royalties.
On Thursday, Sound Royalties announced the 32-year-old signed a multi-million-dollar, eight-figure deal with the company he's had a close association with for years. Sound Royalties is one of the premier companies that handles royalty financing for music creatives, independent labels, publishers, and distributors.
El Alfa's team tells Complex that the deal is worth a whopping $70 million.
"I've been speaking with Sound Royalties for years, and the time finally made sense for us to work together," El Alfa said in a statement. "The best advice I ever received was from Alex Heiche and his team, telling me to register and organize my royalty streams and that whatever I do – don't sell. It was because I didn't sell that I am now able to leverage my back catalog to invest in my future."
He continued, "This multi-million-dollar funding will be instrumental in continuing to build my legacy and cement my influence in the Latin music space. Beyond that, it is foundational for promoting and marketing my music, launching new career opportunities, and releasing more work through my own music label, El Jefe Records."
Alex Heiche, CEO & founder of Sound Royalties, added, "Getting to know and working with El Alfa over the years has been incredible. His innovation and dedication to his craft is contagious. Alfa has carved out a legacy of his own in the Latin music community, pioneering his own style of Dembow music and building on that through collaborations with some of the industry's top artists. It's an honor to be the financial partner that he has chosen to fund his continued growth for years to come."
El Alfa is going to be very busy over the next few months. The King of Dembow will be releasing his next studio album, El Rey Del Dembow, on October 19 and headlining a sold-out show at Madison Square Garden in New York City on October 23 before embarking on a multi-city tour.