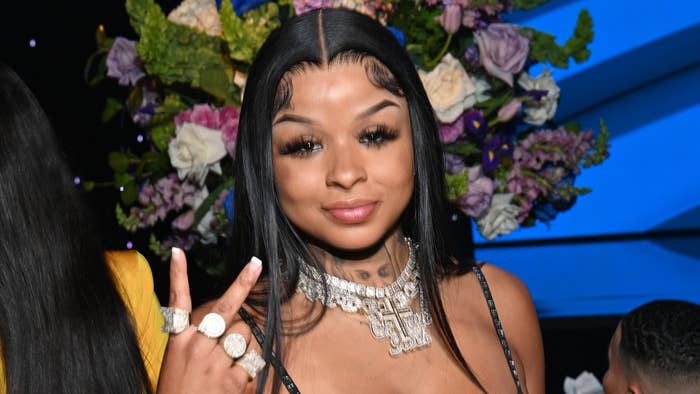 Chrisean Rock has given birth to a baby boy and she gave fans a look at the process on Instagram Live.
On Sunday, Rock went on Instagram Live right when she went into labor and pushed her baby boy out. The rapper was surrounded by family and friends while the whole process transpired.
In videos shared by The Neighborhood Talk, a midwife tends to Rock, who at one point demands that the doctors "get this n***a out" of her.
The father of the child, Blueface, did not appear in the livestream, and has made it known that he's no longer with Rock, and even questioned if he was the father. On an episode of their show Crazy in Love, Blueface took a paternity test that showed he is in fact, the father.
Last month, Blueface was stabbed while training at a gym in the San Fernando Valley. A random person dressed in a white tank top and jeans approached him with a dog in tow. One of the trainers, David Kaminsky, got in between the rapper and the stranger as an argument began
Blueface threw several punches at the man, who fell back and pulled out a knife. According to Kaminsky, the man stabbed Blueface in the leg and ran from the scene.