Video Shows Fetty Wap Slapping Fan After Being Splashed With Water
Fetty Wap was caught on video slapping a fan while in Iowa where, he was on hand to perform at Sioux City's Saturday in the Park event in Grandview Park.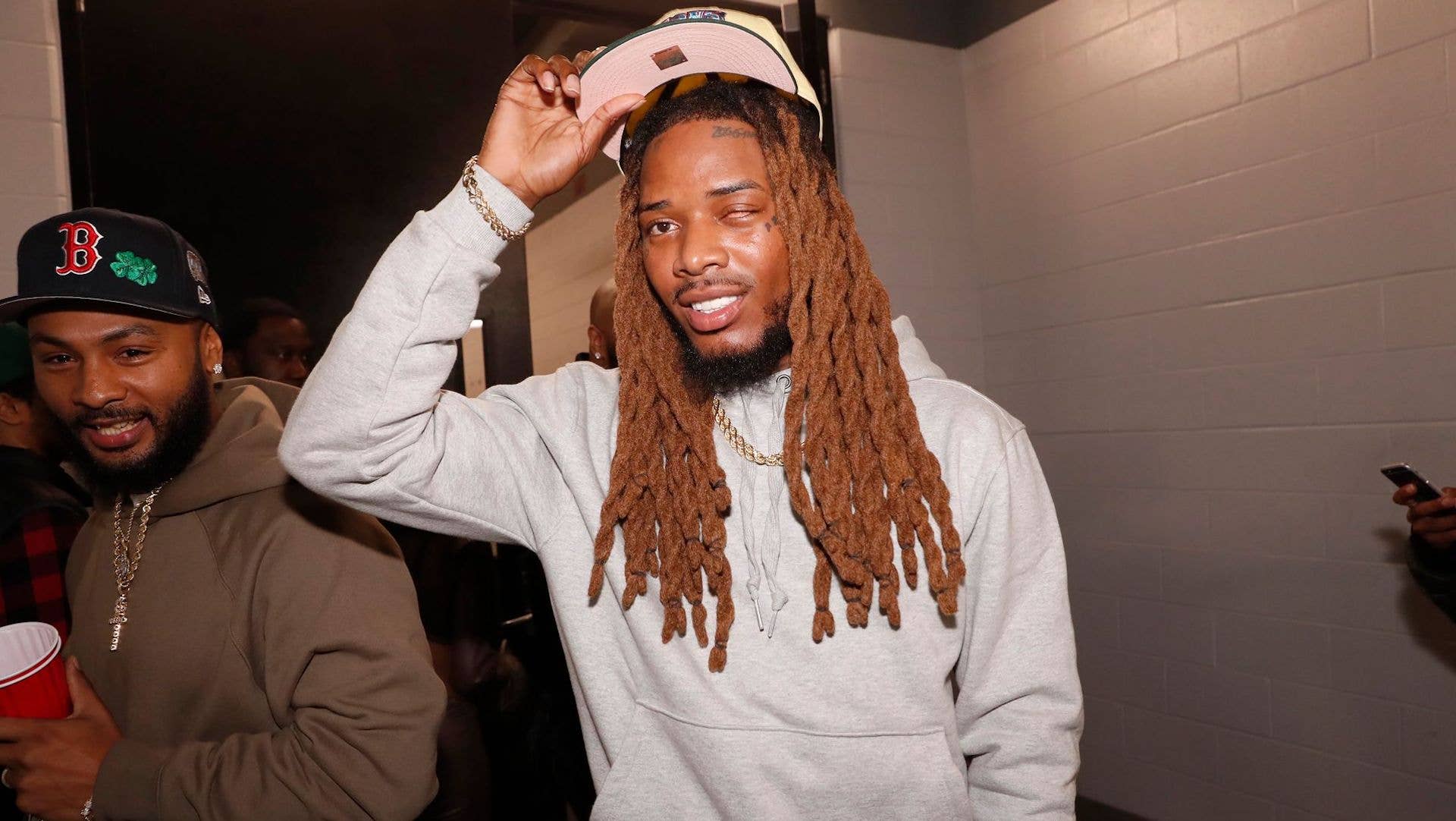 Getty
Image via Getty/Johnny Nunez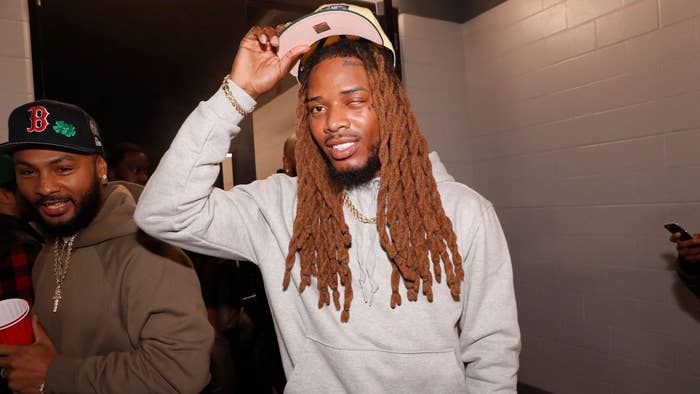 As Fetty Wap's federal drug case looms, the "Trap Queen" rapper was caught on video slapping a fan who splashed him with water during a recent meet and greet.
The incident happened after the 32-year-old performed at Iowa's Saturday In The Park Festival on July 2. While signing autographs and posing for photos, someone is seen approaching Fetty for a quick picture, before the person pours water on him from a water bottle. The rapper becomes visibly upset and shoves then slap's the individual on the head.
The video emerges as Fetty Wap awaits a trial date for his pending federal drug case. The New Jersey rapper was arrested on federal drug charges at New York's Citi Field back in October as he was gearing up to take the stage at New York's Rolling Loud Festival. He's accused of running an extensive drug ring out of Long Island, and according to federal reports, allegedly helped traffic over 100 kilos of opioids, crack, and cocaine over from the West Coast to be distributed in Long Island. 
Fetty has since entered a not guilty plea and was released on a $500,000 bond, but if convicted could face life in prison. After his arrest, the FBI recovered 16 kilograms of cocaine, 2 kilograms of heroin, fentanyl pills, two 9mm handguns, a rifle, a .45 caliber pistol, a .40 caliber pistol, ammunition and $1.5 million in cash.
It was recently reported that one man in Fetty's circle had already accepted a guilty plea. Robert Leonardi, who is the brother of a New Jersey corrections officer named Anthony Leonardi, pleaded guilty to conspiring to distribute and possession of heroin, fentanyl, cocaine, and cocaine base. His sentencing is set for Nov. 8 where he faces 10 years to life behind bars. 
"Loyalty can be both a great trait and a deadly one," Fetty later wrote in a cryptic Instagram post. "Choose wisely with who you stand with but never change what you stand for Never bend Never Fold … Head up like a nose bleed #ImOnBorrowedTime."