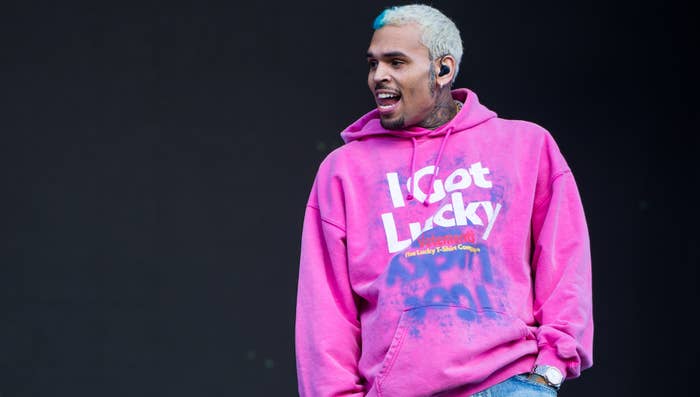 Chris Brown took to his Instagram where he appeared to defend the viral photos he took with fans during his One of Them Ones Tour with Lil Baby tour meet-and-greets.
"PSA!!! When artists (everyone) do concerts, they all have something called a VIP package. I haven't done meet and greets in over 7 years..." Brown wrote about the viral images.
"I have the coolest fans on the planet...I appreciate the fuck outta them. These are memories that will last with them forever," he added. "Unlike most of these lame-ass artists that won't make eye contact with the people who made it possible to even have a career. I only exist because these fans saw something in me I never thought was possible… So Ima go all out for my fans!!!"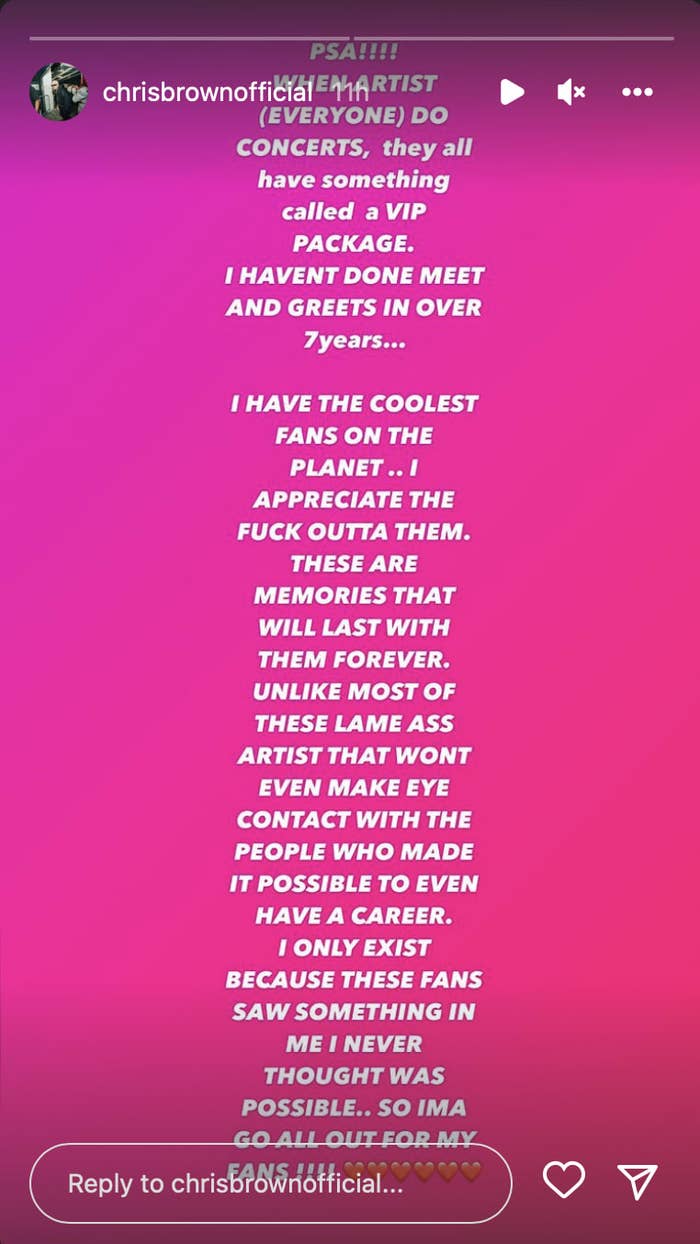 The pictures in question saw Breezy getting cozy with some female fans, and while it's unclear where the photos were taken, this is not the first time he's had to defend his tour stop hang outs. The crooner also came under some scrutiny when word spread that the packages cost $1,000. At the time, Yung Bleu came to Breezy's defense by tweeting that the hefty price was worth it.
"1000$ for a life long memory/moment ain't bad," Bleu tweeted out. "Y'all ain't gone have no memories when y'all get old only thing y'all gone remember is paying bills."
Chris Brown's One Of Them One's Tour with Lil Baby is well underway and just made a pit stop at Drake's October World Weekend. It wraps in Las Vegas on August 27.