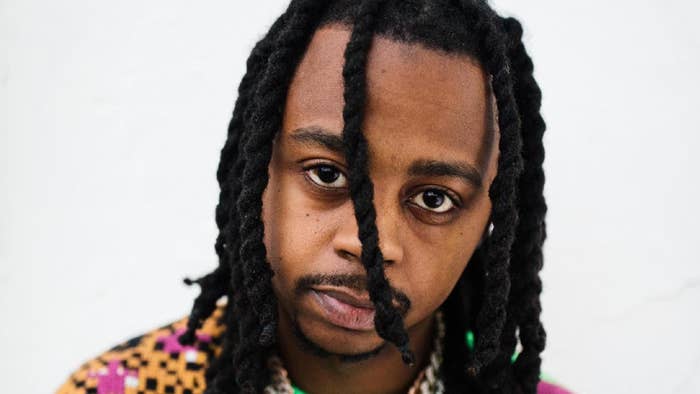 Detroit rapper Babyface Ray has returned with the deluxe edition of his album Face, which initially dropped back in January. The deluxe edition includes 8 new tracks and features additional guest appearances from Lucki, Lil Yachty and Veeze.
The new tracks bring the project's total up to 28 songs. The initial 20 that dropped back in January featured appearances from Pusha T, Wiz Khalifa, 42 Dugg, G Herbo, Yung Lean, and Icewear Veezo. Babyface recently gave his Veezo collab "6 Mile Show" the visual treatment last month. The album was Babyface's highest-charting project to date and debuted at No. 31 on the Billboard 200, and peaked at No. 1 on Billboard's Heatseekers Albums chart.
The deluxe edition of Face arrives as Babyface gears up to hit the road for his Sincerely Face Tour. Kicking off May 21 in Seattle, the rapper will embark on a 20-date excursion across North America that will conclude on June 20 in Los Angeles. Peezy, Baby Money, GT, LOS, and Natty will all serve as special guests on the tour as well.
In an interview with Complex, Babyface said he learned a lot about his abilities as an artist while recording this project.
"I doubted myself a lot," Babyface said. "Most of the time, I just treat everything as if it's regular, when it's like some major shit going on. Everybody be like, 'Bro, what's going on? Why you acting like that?' I told you I'm a nonchalant type of person. But I gotta get out of the mode of thinking everything's just regular. I got to realize what's going on, and try to understand a little bit. I be lost in the sauce a little."
Check out the deluxe edition of Face below.