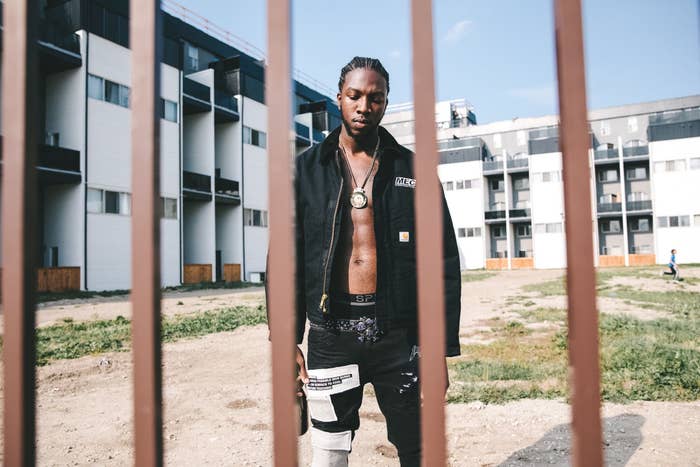 Toronto rapper Wave Montega wears his heart on his sleeve on his new album Catharsis, a 16-track therapy session that bounces between introspective raps and drill-inspired bangers.
"The album manifested itself through some of the hardships and tragedies I went through in the past 4 years," said Montega in a press release. "From losing people in my life to the Bando diaries, to past relationships. I got extremely vulnerable and transparent about how I deal with my pain and how it has affected me. Not having people to talk to during my worst times is what made me vent on these beats, with the music being my personal diary. From my darkness I was able to make a masterpiece. This is my catharsis".
Montega's versatility is on full display on Catharsis, starting with a nearly four-minute vent on the title track to nocturnal heavy-hitters like "Wawa" and "Move On." He dropped a video for "Steam Fish" earlier this summer.
In the months leading up to the release of Catharsis, Montega recorded the track "Save Me" featuring Aaron Vibez that wound up on the soundtrack for Director X's latest documentary Quiet Minds, Silent Streets. 
Wave Montega was born and raised in Toronto with a deep love for poetry that led to his affinity for making music. It was only after he spent time at Charleston Southern University in South Carolina that Montega decided he wanted to seriously pursue a career in music.