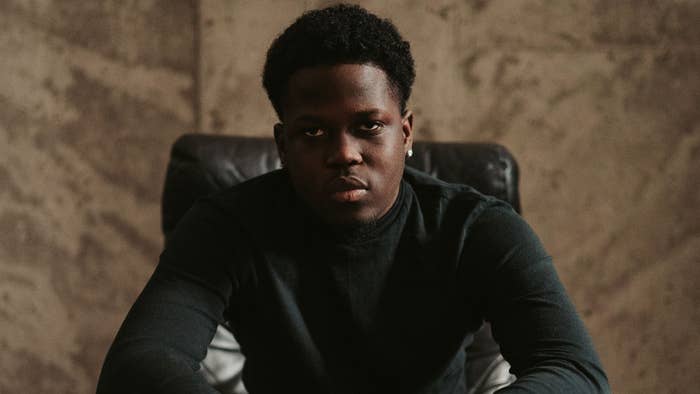 After Skiifall released the Woiiyoie Tapes Vol. 1 back in 2021, the Montreal artist is gearing up to release its follow-up later this month.
Skiifall announced on Instagram that Woiiyoie Tapes Vol. II: Intense City will drop on Apr 28. The short teaser video shows Skiifall and his crew playing dice and rolling weed in a small room before a door shuts leading into the reveal.
Though it's not clear how many songs will be on the EP, Skiifall's latest song "Yuteman Denis" featuring Charlotte Cardin and Zibz will likely be included in the project.
Skiifall had kept a relatively low profile in 2022, only releasing a handful of songs like "Fam Without Blood," "Bloodclarrt Business," and "I Can't Feel My Mind (Freestyle)." He also hopped on Lil Silva's "What If?" back in June.
The EP's announcement doesn't come as a surprise as the Montreal artist had previously teased that he finished working on it two weeks ago, asking fans what the date should be. An earlier post even suggested that spring "seems like a nice time to […]" before ending the sentence on a cliffhanger with the shushing emoji.