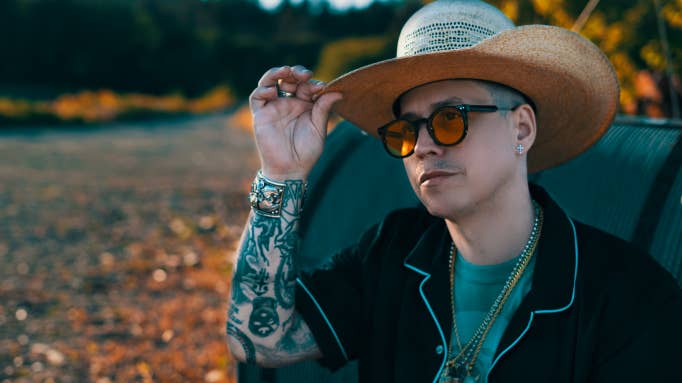 Cree hip-hop artist Joey Stylez dropped his new album today titled Horsethieves & Bootleggers, a sprawling collection of hard hitting songs about the issues facing Indigenous communities in North America.
DJ Kemo from Rascalz served as an executive producer on the album.
To mark the release, Stylez dropped a visual for optimistic single "Finally," which features Lancelot Knight.
"Backed by the Spirit, Getting so excited for this Friday," Stylez wrote on Instagram the day before Horsethieves and Bootleggers dropped.
Horsethieves & Bootleggers consists of 17 tracks with the beats taking heavy inspiration from country music and fusing it with various hip-hop elements. Stylez teamed up with DJ Kemo on six tracks, while Stylez himself self-produced the remaining 11 songs.
Stylez handles the bulk of the singing and rapping on the project but didn't shy from enlisting guests to help out on a few of the tracks. Kootenay MC, Grassy Narrows Women Singers, Shaun Hunt, and the aforementioned Lancelot Knight all appear on different songs.
Last November, his song "Indian Girl Driving Me Crazy" won Best Pop Music Video award at the 2022 Native American Music Awards. His music has recently been placed on the shows Reservation Dogs and Yellowstone.