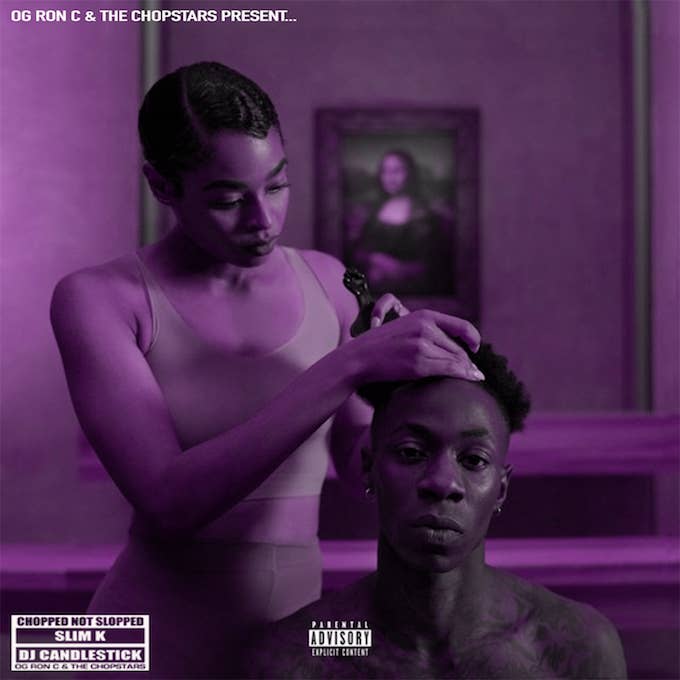 You're not living life right if you haven't incorporated at least one Chopstars project into your regular listening rotation. If for some reason you haven't done so already, now is the perfect time to fix that.
After two months of sitting with Beyoncé and JAY-Z's surprise collaborative album, Everything Is Love, Chopstars founder OG Ron C and DJs Slim K and Candlestick are ready to present their version of the project to the world. The new, slowed-and-throwed tape brings the high-energy, fast-paced tempo of the original album to a crawl, making the words of music's premier couple hit that much harder.  
This is a particularly meaningful union: Bey reps the 3rd Ward in her hometown of Houston, Texas, the city where the Chopstars formed and where they largely operate. 
The Chopstars previously gave JAY-Z's 4:44 the chopped-not-slopped treatment last July, after taking Beyoncé's Lemonade through the purple spin cycle, alongside her sister Solange's A Seat at the Table. It's only right that JAY & Bey were given the same honor for their first official joint project. 
This tape was previously made available on Audiomack, but is now exclusive to Tidal. OG Ron C had this to say about the project's official migration: "Tidal called me direct by actually walking into my homeboy's office, who worked for Roc Nation, and asked if he knew me for some mysterious reason," he wrote via text. "He told me that they jammed the remix in the whole office all day and thought it would be a great idea to get it up on the platform."
Stream the chopped-not-slopped version of Everything Is Love below.