Premiere: Snoop Dogg and Green Lantern Get Intergalactic on Their 'Live From the Mothership' Mix
DJ Green Lantern and Snoopadelic bring some hip-hop flavor to a number of classic, funktastic jams on their new mix 'Live From the Mothership.'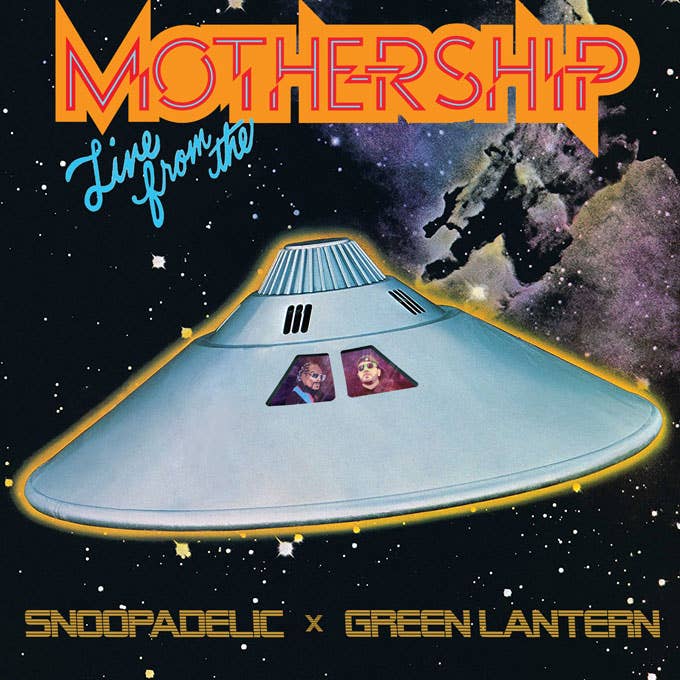 Publicist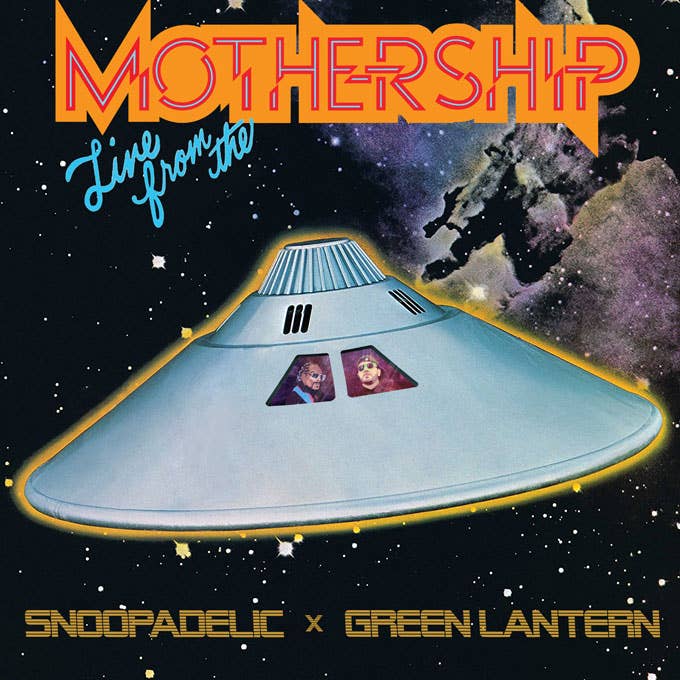 If weekends were made for turning up, Fridays specifically were made for pre-games. That time you spend at home getting right before heading out can be crucial for your attitude in the field, so you need the right sounds to get loose to. For those who don't know what'll be for this weekend, why don't you just press play on the Live From the Mothership mix from DJ Snoopadelic and Green Lantern?
For those who aren't aware, Snoopadelic is in fact the DJ alias of Snoop Dogg. Him linking up with DJ Green Lantern? That should already be mouth-watering, but just based on the cover art, you should know the angle they are approaching this mix from. "Live From the Mothership," Snoopadelic shared, "is a collection of exclusive remixes and verses from some of my all-time favorite classics. Green Lantern a bad muthafucca, so when I hooked up with him I had to bring not only my A-game but some new thangs out tha bag, ya dig?!?"
Green told us that this particular mix features "classics that we remixed utilizing the original Pro-Tools sessions and added hip-hop drums/elements and funk bass lines. It's a DJ mix, with a cohesive producer 'sound' to the remixes." You haven't heard classics from Marvin Gaye, the Mary Jane Girls, Parliament, and Earth, Wind & Fire quite like this.
Snoop said it best, though: "Snoopadelic x Green Lantern is equivalent of peanut butter n jelly, weed n papers, etc. Waddup Green?!? Go get on tha Mothership before yo ass get left... ha!"
Stream the Live From the Mothership mix below. 
Tracklist:
Intro feat Boskoe
Zapp "Heartbreaker" (Mothership Remix)
Tuxedo "Rotational"
Marvin Gaye "I Want You" featuring Snoop Dogg (Mothership Remix)
Fatback Band "Backstrokin" (Mothership Edit)
Hall and Oats "Can't Go For That" (Mothership Remix feat Boskoe)
Teena Marie "Square Biz" (Mothership Remix)
Earth, Wind & Fire "Brazilian Rhymes" interlude
Odysee "Inside Out" (Mothership Edit)
Slave "Watching You" (Mothership Remix)
Rick James "Give it To Me" featuring Snoop Dogg (Mothership Remix)
Cameo x Nas "Strange" (Mothership Remix)
(Taken Over the airwaves interlude)
Parliament "Knee Deep" (Mothership Remix)
Mary Jane Girls "Candy Man"
Swing Down Sweet Chariot 
Raekwon x Zapp "Computer Freekin" (Mothership Edit)
Patrice Rushen "You Remind Me" (Mothership Remix feat Diamond Ortiz)
Bootsy Collins "Id Rather Be With You" (Mothership Edit)
Ella Mae "Boo'd Up" (Mothership Edit)
Earth, Wind & Fire "Can't Hide Love" featuring Snoop Dogg (Mothership Remix)